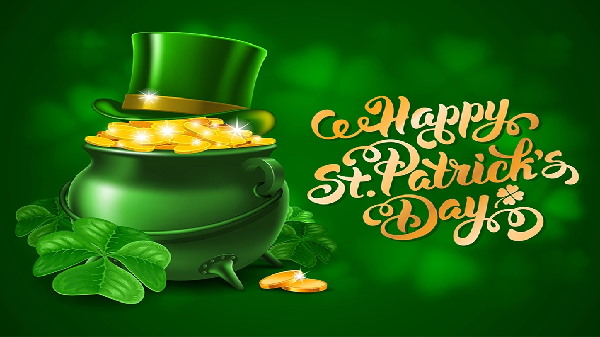 St Patrick's Day, celebrated every year on March 17th, is by far the second most popular festival after Christmas. Originating from Ireland and Catholic feast day, to commemorate the death of the patron saint of Ireland, the holiday did not gain much recognition until around the 17th century AD.
The economic impacts of St Patrick's Day have been tremendous, presenting retail businesses and markets with new opportunities to make the most of the day.
How St Patrick's Day Impacts the Local Pubs
According to Betway, legend has it that St Patrick the patron saint of Ireland helped establish schools, hospitals, and monasteries across the country as part of his missionary work. It's also believed that he drove out all the snakes in the country and into the sea while wielding a Shamrock saber and a huge Solo cup of green Hamp lager.
Using a native green plant, he is credited for having explained the Trinity during his missionary work. This explains the reason behind the color green theme and binge drinking being the major hallmarks of the day's celebration.
Today, St Patrick's Day is a golden opportunity for pubs and the alcohol industry as a whole. Originally, the Irish law required the closure of all pubs and other public places to commemorate this day.
However, there came a serious shift in the status quo several decades ago where pubs were allowed to operate on this day so revellers could imbibe, make merry and promote the economy.
How Much Do Pubs Earn on St Patrick's Day?
St Patrick's Day entails celebrating everything Irish. From foods to drinks to music and culture, it's a day where almost everyone has to go out and grab a drink or two.
Statistics show that on average, a single reveller can purchase about €27.49 worth of drinks on this particular day. The same statistics also report that on average, over €74 million is spent on St Patrick's Day festival every year in Dublin across the five day period between 15th to 20th March.
On average, pubs in Dublin used to make around €80, 359. Unfortunately, this year and last year saw pubs and retail business - key pillars of the economy - crumble under the weight of the Covid 19 pandemic.
Covid 19 and Economic Recession
Following Covid 19 safety regulations which included lockdowns and travel restrictions, St Patrick's Day had to be cancelled. This resulted in a devastating blow to the economy.
Over €70 million was lost each year following the cancellation of the popular festival with Dublin recording a €50.28 million loss and the rest of the country posting another €22.76 million loss in revenue.
Tourism and hospitality also had their fair share of the effects of the recession as travel restrictions kept travellers and tourists away.
The cancellation of St Patrick's Day parades may have brought serious repercussions on the economy, however, there is hope after new regulations allowed pubs to remain open will there is a ban on public gatherings.
Furthermore, several retail stores have introduced new measures and strategies to enable shoppers to make purchases efficiently. Read more about these new measures here.
With these new coping measures to keep the economy afloat and customers happy, the next step would be to find new safe ways to celebrate St Patrick's Day with little to no adverse effects on health and the economy.