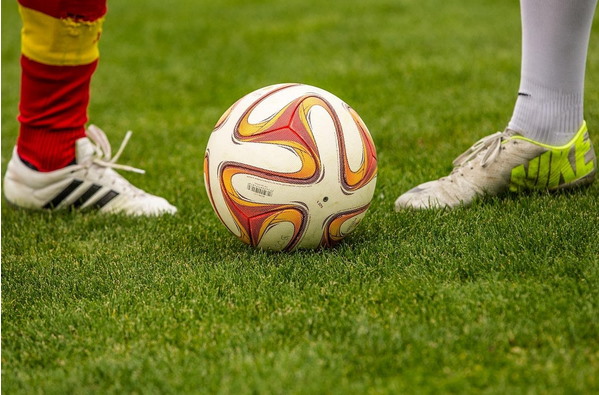 European Under-19 Champion with Griezmann and Lacazette's France, his career hit rock bottom and now he's a hero in Hungary
He was "the little star of the neighborhood", one of the great promises of French football, he saw his career sink so much that everyone forgot his name and now he is a hero in Hungary, the country of which he acquired nationality in 2019.
Loïc Négo is convinced that everything happens for a reason, because "no one can change destiny." And fate, always capricious, has put him before one of the most special moments of his life, facing his country of birth - considered one of the top football teams 2021 - in the European Championship.
How Loic Nego started his football life
Négo is a product of street football and it didn't take long to stand out in Garges, a city near Paris. In his neighborhood team he was the one who scored the goals. And in the neighborhood, the one who scored the goals was the king.
According to him, he was some kind of star in the neighborhood. And it didn't take long until he went to Nantes, a club with one of the best quarries in France.
It was there he learned how to be a versatile player. Until now, he has already played as a winger, an attacking midfielder and, of course, as a right-back
Under-15 international, he lost the final of the U-17 Euro Cup against a Spanish team in which Thiago Alcántara and Sergio Canales were present and he made up for himself in the U-19 category by beating Spain in the final of 2010. This time, he was with some names that really call attention, like:
Antoine Griezmann

Alexandre Lacazette

Francis Coquelin

Cedric Bakambu.
A change in Nantes' sports management led to his departure from the club when he had everything ready and agreed to sign a new contract and had already conquered a place in the professional squad.
The frustration of not having been able to play for Nantes in Ligue1 has been with him ever since. His next destination was Rome. And according to Nego, this was where he learned about discipline and professionalism. Even though he didn't play for the first team, he can say he had a great moment, mainly because of Francesco Totti. The fun story is that, one day, Nego was sad and the Italian international went to him asking what had happened. The young player answered he had scratched the Mercedes he had, something that for Totti was just too simple. So he just asked for the key of the car and days later brought it back all repaired.
Something that Loic Nego will certainly never forget.
The Difficult Moments before the Glory
His next destination was Standard Liege, where he had the Belgium international Michy Batshuayi as a partner. However, he didn't have many chances to play on the team and moved to England, where he played for Charlton for the English Championship. Unfortunately, the same thing happened again. Even after a loan to a Hungarian team, things didn't change.
In August 2015, Nego had his most difficult moment, once he saw himself without a team and without any offers. It was that moment when he thought that maybe it wasn't for him to continue as a footballer. But, suddenly, he received a proposal from Hungary.
If he wanted to continue playing football professionally, he had to accept it. And that is exactly what he did. He signed a contract with Videoton - a team that changed its name and now is known as MOL Fehervar. With him, he took one suitcase and the thought that maybe it wouldn't last long.
However, what he expected first to be a six month experience became six years of improvement and glory.
With the new team, he became a league champion and not only that, also the best player of the championship playing as a right-back. After having such good moments, of course he was invited to nationalize and play for the country. Feeling wanted again, of course he said yes.
And even though he didn't grow up in Hungary, Loic Nego says that he feels Hungarian and that, alongside his teammates, the most important thing is to put on the national team shirt and fight for the victory.
For the Hungarian NT, he had his great moment of glory, becoming a sort of a hero, when he scored that decisive goal against Iceland in the final of the qualifying playoff for the European Championship. Goalkeeper Peter Gulacsi, who is the captain of the team, said it was the most important goal in Hungary's history.
And after that goal, in order to show his respect and also love for the country that embraced him, Nego kissed the shirt and the Hungarian emblem. A moment that he will never forget.
Bet on the European Championship
Even though Hungary has already left the competition, the European Championship still has a lot of emotion saved for the final rounds. And you can make it more interesting by making sports bets.
If you want to enjoy all games of the last 3 rounds of the competition, don't forget to get the unibet bonus and place your wagers. With that, you can make all the games as interesting as if the Hungarian NT was playing and choose a side to support until the end of the European Championship.