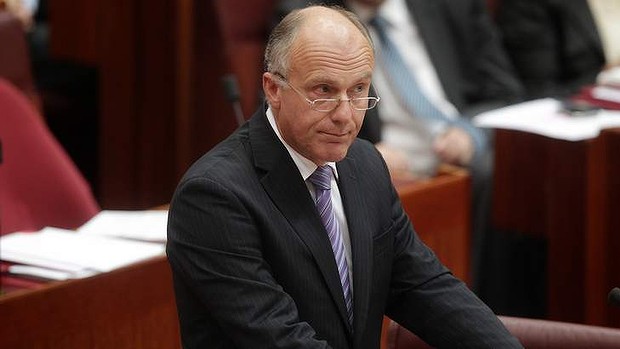 Last night, Labor, the Greens and Senators Lambie, Lazarus and Muir combined to vote down the Government's Fair Work (Registered Organisations) Amendment Bill designed to ensure that we never have the kinds of rorts, rackets and ripoffs that were exposed by Craig Thomson and Michael Williamson's rorting of union members' money.
The Bill sought to enact the Coalition's Policy for Greater Accountability and Transparency of Registered Organisations released in 2012 and to address concerns that arose as a result of Bill Shorten's rushed amendments in 2013.
It is regrettable that the hundreds of thousands of union members who pay union dues will not have the peace of mind that their registered organisations are free of the kinds of rorts, rackets and ripoffs that have been shown to be systemic in some trade unions.
This Bill was broadly supported in the community and by doyens of the labour movement including Robert McClelland, Simon Crean, Martin Ferguson, Paul Howes and Steve Purvinas.
The position of some Senators on this Bill is bizarre and illogical.
For example, why should a corrupt union official who has ripped off hundreds of thousands of dollars from a union only be liable for a fine of $10,800 when, for the same corrupt conduct, a company director would be liable for five years imprisonment or a fine of $360,000?
What is the material difference, what is the moral difference, between a company director ripping off shareholders and a union official—or, for that matter, an employer official—ripping off members? There is no moral difference, there is no material difference and the penalties should be as close as possible.
The Government will remain focused on supporting honest workers and small businesses to have confidence in the organisations which they join to represent them.