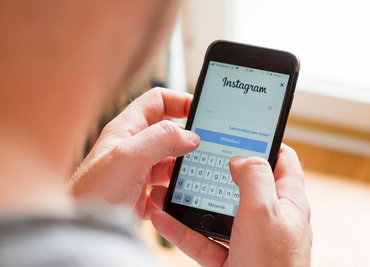 The massive importance of technology in modern marketing is undeniable. Social media marketing's effectiveness depends on how well you are knowledgeable on the platform you are using. Instagram space is a smart way of promoting your brand. It is necessary to learn more about the Instagram facts that will be of excellent service to you. Being a successful marketer is knowing these crucial yet straightforward tricks!
Social media platforms are essential to digital marketing, indeed. Of all social media platforms readily available for the market, one can honestly say that Instagram is the most ideal. It has a wide variety of tools to help your business interact with millions of users. It is not surprising how existing brands are using and thriving with this app.
Publishing your brand and managing it can be done with such ease using the Instagram app. Achieving effective and efficient opportunities for market expansion is also important. Below are some facts that will enlighten you through a full run-through on how to be the best marketer on Instagram.
Online Shopping
Businesses are shifting to selling online, especially at these trying times. People can easily shop from Instagram profiles. Simply visit an Instagram business profile, and you can see the business' general scope and the products it has to offer. Online shopping has never been easier.
Influencers
Collaborating with influencers having a big network of followers, can be a game-changer for marketers. Influencer marketing creates the most significant impact on your business. These influencers can provide you a larger audience and expand to its fullest. Influencers also give your business the trust and authenticity that they need.
Advertisement
Promoting brands on Instagram ads is a vital tool for social media marketers. There are several types of Instagram and sponsored ads that will help broaden the recognition of the brand. Free Instagram tools also give you directions on how to improve your business. Product teasers are just one way of advertising your brand that will urge people to buy right away.
Socializing
How much traffic you can attract depends solely on massive socialization. People usually download a social network to socialize simply. Creating a positive social interaction with your target market makes you an effective marketer. You have to know and connect with your audience. You have to be creative and exchange information and opinions for the betterment of your business.
Ecommerce
The Instagram channel is continuously and rapidly growing. The established purchasing power is a significant bonus, which is why it is highly encouraged to use such platforms for small and big businesses. This lucrative e-commerce channel will give you vast opportunities to provide you upwards sales and revenues for the company.
Photos and Videos
The impact of visual content on social networks is most evident on Instagram. There is no denying that Instagram is perfect for sharing photos and videos. Customer reviews are also essential in building your brand. Instagram reviews in pictures and videos help boost your audience's faith and attract potential customers. The power of photos and videos and the associated likes and comments are highly influential.
Queries and Hashtags
A hashtag search is a whole different ball game. It is very convenient and helpful. The hashtag search allows anyone to find public photos and videos with just one click. It is a viable resource for businesses. Search availability helps users to discover products and related ones quickly. Coming up with an interactive branded hashtag is a great advantage to be featured.
Facebook to Instagram
Facebook bought the Instagram app from the creator years ago. Facebook integration is a smart move. The massive audience can be combined with shared apps and create a broader market. You can link your business profile from Facebook to Instagram, and it automatically syncs your contacts and connects people easily.
Instagram Stories
The Instagram app allows you to share content categorized as a story. It is visible for 24 hours, and it lets you pass videos and photos and spread more acknowledgment to the masses. The slideshow format of stories is a creative way to post and promote several products simultaneously. The smart display attracts potential customers, and you can easily tag and create fun collaborations and connections with this feature.
Innovation
Instagram's transformation from a photo-sharing app to a global marketing channel throughout the years is remarkable. Instagram has been investing heavily in improving its functionality and its highest potential. The benefits of innovation for brands are genuinely endless.
Takeaway
It's incredible how a simple app can change peoples' lives for the better. Instagram is the ideal social media platform to promote businesses. It lets you engage with your target audience and also attract new buyers. Content strategy for your Instagram marketing is a must. Instagram's visual content has a universal appeal and will make your brand globally recognized.