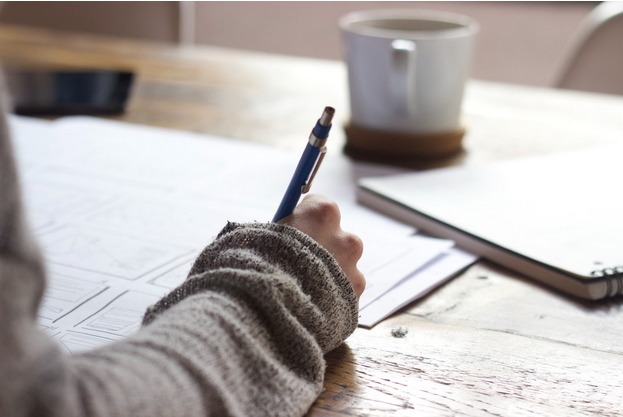 It's a fact that most people have a lot of things on their minds. Some aren't able to say it properly, which is why they write it down. If you're one of those people who are more expressive using written words, then writing a blog might be a good thing for you. To be more specific, lifestyle blogs are the perfect way for people to talk about their ideas on particular niches.
Starting a lifestyle blog can also be an excellent way to release stress and be a healthy outlet for most people. Depending on your chosen niche, you can also help people who are looking for answers or solutions to their queries. A blog can also be a good way to earn money. Once you have your blog set up, you can make money through link building, ads, and more.
So you want to be a blogger and start your own lifestyle blog? Here are some writing hacks to follow when you want to start your very own lifestyle blog:
Identify Your Niche
When you want to start a blog, one of the most important things to do is to choose a niche. A niche is a specialization or area that you feel you're good at. For example, if you're an athlete, you might want to write about exercise, sports, or anything within those subjects. If you're fond of video games, then you can fit as a game reviewer.
Identifying your niche makes it easier to come up with topics and put them down on paper. Having a clear mind on what you like enables you to write faster and more accurately.
Choosing Your Platform
Most experts and beginners recommend using WordPress as a suitable platform when you write blogs. WordPress is a content management system that allows you to create simple blogs. Since a lot of people have already been using WordPress for a long time, you can find tons of guides online on how to use WordPress for your blogging needs.
Picking Your Blog Name
Your blog's name is what people will use when they look for your blog and content. Choose a name that's unique, yet easy to remember. You can check if your chosen name is available online. Avoid anything obscene as Google Ads and other algorithms may penalize your blog.
If you're stuck with choosing a name, you can choose a random domain name generator. From there, you can either keep the results you get or modify them to your liking. Remember, your blog doesn't need to have a lot of flowery words or idioms. Again, go for simple words that are unique and easy to remember.
Choosing The Right Tools
As people will visit your blog for your content, you should offer them something free from any errors. You can use tools such as Grammarly to check your content. Plagiarism checkers such as Copyscape are effective at sniffing out plagiarized works. Don't ever use copied works from other sites as Google has complicated algorithms that can detect a website that's using plagiarized information.
You should also have a character count tool that can help you monitor the number of characters and words your blog uses. Google also penalizes content that spam keywords, making it harder for your visitors to see your blog.
Aside from having a cool blog name, your article headlines should also be good. If you think that your headlines are right, then don't. Most of the time, generic headlines aren't SEO friendly and can cause your blog to fall further down the results page. Use a headline analyzer such as CoSchedule Headline Analyzer to help you come up with SEO friendly headlines.
Use Accurate and Up to date Information
Most of the time, you'll want to rely on studies and other legitimate sources for your articles and content. Most rookie blog writers often forget to check the dates on the material they're referencing and often end up posting outdated information. Remember to check the dates and footnotes of a source; it may have updates to it.
When it comes to coming up with topics, it also pays to write about evergreen topics. Evergreen topics are topics that always have a fair share of interest, no matter how long it's been. Examples of these topics are how to's, guides, and recipes.
Be Consistent
Always be true to your words and posts. Your audience will immediately notice if you aren't consistent with your content. Even if you delete some entries, chances are that someone has already saved them and can be used against you in the future. This is the reason why blog writers should always be careful about the content they put out.
Takeaway
A lifestyle blog is a great way to speak your mind on several topics and niches. It's also a great way to relieve stress, and it can even make you money. Of course, your blog will have content that needs to be 100% original and SEO friendly. With the tools and tricks mentioned above, you'll have no problem writing that lifestyle blog of yours!