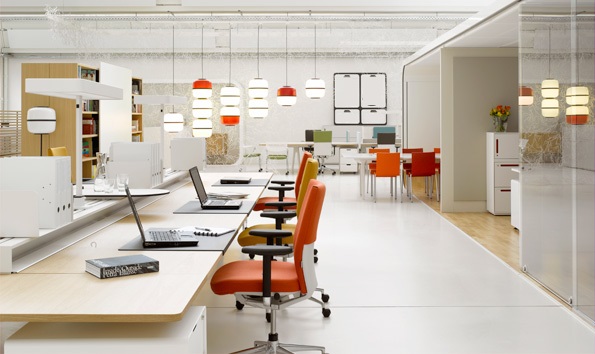 After the COVID-19 pandemic, nothing will be the same. In fact, everything is already different. The world has changed drastically within a few months, and everybody is trying to adapt to the new normal. Everything, from education to going to the grocery store has some new routine, and it's pretty hard to face it too.
Getting back to normal is highly overrated. Normality as we know it is now pre-COVID.
Let's face it: without transforming to the new normal, it's impossible to stay ahead of the competition. While some companies are thinking of downtime, others are trying to take the opportunity to regroup and think progressive.
Marketing and sales strategies need to be adapted to the post-COVID-19 world. The light at the end of the tunnel is close, and your company can start walking toward the exit with a new marketing and sales strategy. What we can expect? Let's talk about it.
Digital channels will stay and be stronger day by day
Every business more or less has been taking advantage of digital services and social media in the pre-COVID world, but in this situation, with forced isolation, even the ones that didn't use these benefits must think about digital transformation. Once the pandemic is over, nobody expects this digital trend will disappear – in fact, the prognosis tells that the trend of online shopping will explode in the future.
Getting everything done without moving from the comfort of your house is facilitating so much and changing the way customers plan their lives and their habits too. To be honest, after a long working day, online shopping is a more attractive option than leaving the house and spending precious time waiting in the cash register line. The progressive development of digital channels minimizing waste of time without any loss. During the pandemic, we saw that going to the grocery store, bank, or the meetings can be done from home, so why change something perfectly functional once the pandemic is over?
If you have a business, try to instead of face-to-face interactions focus your business management strategies in translation in online channels. Be one step ahead than your competitors and develop useful marketing and business post-pandemic strategy.
The market is becoming more demanding and users more selective
Marketing during the COVID-19 pandemic has become harder and more demanding – many companies have developed new marketing strategies thinking about the future, but some of them abandoned the marketing channels trying to save resources.
With great uncertainty, bad purchasing power, and fear of tomorrow, many consumers have become more selective and less responsive to marketing tricks: companies, therefore, need to rethink existing and work on new marketing strategies that will be more innovative and effective. Happiness in misfortune is that the COVID-19 pandemic is a great opportunity to work on new tactics and test how consumers will react to them: will they adopt them or not. Crucial parts of marketing like email, content, and PPC marketing should be parts that will make a decisive impact on customers.
PPC marketing, for example, should avoid repetitiveness and annoyance of customers. Crucial parts of marketing like email, content, and PPC marketing should be parts that will make a decisive impact on customers. PPC marketing should avoid repetitiveness and annoyance of customers. Email marketing, on the other hand, should be more personalized to a customer's habits, their interests and should be more useful.
From the speed and security of your business website depends on a big part of the user experience, so pay attention to it. Finding a quality hosting provider and proper hosting package suitable for your website should be common practice, not just for a post-COVID scenario, but for every marketing strategy focused on success. Hostinger is recommended as one of the best and most favorable providers according to reviews, so you can check it out. SEO is also playing an important part in all marketing strategies since Google recognizes quality optimization and better rank websites with it.
No less important is content – all companies oriented on future success should invest more resources in content marketing since the users' value quality.
The competition will not stand down
It's true that due to the fragile economy and recession during the COVID-19 pandemic many businesses struggle with problems, and many of them fail to cope with it. But, it's more eventually sees these uncertain times as an excellent opportunity to pave the path for the post-COVID world. Rearranging marketing and sales strategies nowadays could be a very smart step with excellent results. Why? Because collecting the valuable audience during the pandemic, while many of the competitors putting their marketing on hold, could be priceless.
Making a good marketing and sales strategy at the right time could play a crucial role in the post-pandemic market because the economic break and crash of the companies are only temporary. Once the COVID pandemic is over many businesses will recover quickly finding new, alternative solutions to improve their work.
Online services need an upgrade
Tourism, gyms, bars, and other businesses offering human-to-human services submitted the greatest losses during the COVID-19 pandemic. Some of them, suitable to work online, adopted their work to new world changes. During lockdowns, people realized that some of the services like online shopping, Skype, and Zoom conferences, ordering food simplify their lives and saving lots of time and that could be very useful always, not just in the COVID pandemic, but even in paradise some problems exist. The main problem that floated is a poor user experience. Bad user experience, slow websites, and internet connections are some of the main reasons why every business needs an upgrade. Focusing on improving websites and applications, upgrading user experience, and building a stunning online presence should be an important part of the post-pandemic marketing strategy.
The post-COVID market need a new marketing and sales approach
Sometimes adapting to the new working conditions means changing just some part of a strategy. Sometimes it means changing the whole approach. Work hard, play hard, and give the best you can so you can expect the best results.