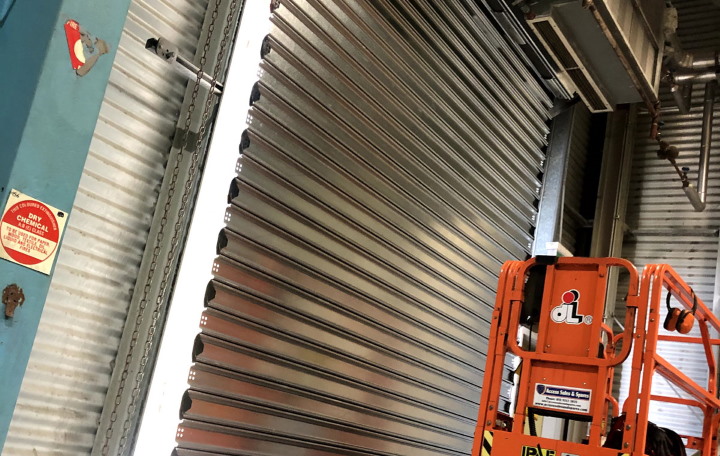 Roller doors are an excellent choice especially considering the weather condition in Western Australia. They are useful for commercial purposes as they offer protection from potential freakins. Let's see
Some benefits of installing commercial roller doors Melbourne, from RPM Reliant property maintenance, for your business.
Benefits Of Installing Roller Doors
1. Weather Protection - Roller doors play a crucial role when it comes to protecting your business place from harsh weather. From storms to fires, to snowfall, they can protect your commercial property from many natural elements and withstand any such situations. Commercial roller doors are made from 100% extruded aluminium and are heavier which makes them perfect for the business.
2. Security - Roller doors act as a visible deterrent and offer protection against burglary and vandalism. Many businesses like pharmacies, retail stores, and stadiums use them to protect their establishment. It is an easy and effective fix and also gives you peace of mind after locking Up. The commercial door comes with a deeper track along with the slats and has thick extrusion than the standard roller door, ensuring high protection.
3. Privacy - Roller doors offer as much privacy as you want. You can keep them down when you don't want to be disturbed and need obstruction of view, fully rolled up when you want to open for customers, and need an obstructed window or entrance and rolled down when you need some privacy. Each of the roller doors is custom-designed to ensure they offer as much as you require while doing your business.
4. Easy to use - People believe that it takes tremendous efforts to use roller shutters as they are sturdy and heavy. It is a false belief as they are quite easy to use and have manual or electronic operation. The roller doors are equipped with a German design motor backed by a 10-year warranty that can make rolling them up or down easy and effortlessly.
5. Energy Efficiency - Roller doors help keep heat inside or out, depending on the time of the year and your requirements, helping you lower energy bills. During summer months rolling it down helps keep heat outside, making the inside cooler and during cold winter months, keeping it shut helps keeps the interiors warm so that you don't require to use a heater much.
6. Long - Term Value - Installing roller doors in your place of business is a long-term investment because it offers many benefits like security and protection. Also with regular and proper maintenance, the roller doors can last for years. There is an extensive range of commercial roller doors made of premium materials, are affordable and backed by quality, and are long-lasting.
Conclusion
So if you're looking for roller shutters for windows and doors in your business place, there is a wide selection in many colors and a variety of styles in the market to meet your needs and fit your budget. So what are you waiting for, get commercial doors for your business place now.