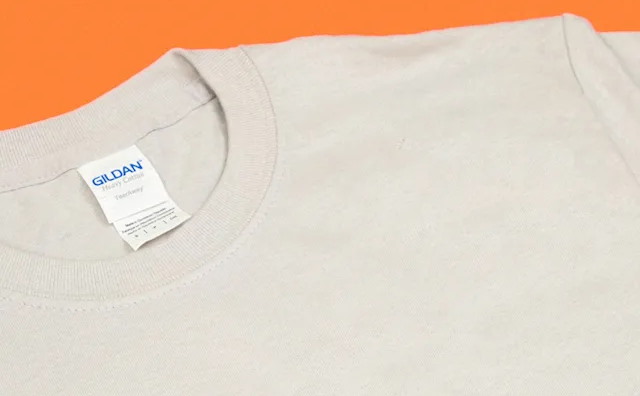 To compete in the local industry, let alone the global market, your business needs to be noticed. From online marketing to advertising on the streets, and face to face, branding on any platform or any merchandise is the key to marketing success. And, when it comes to leading printers, they know how to brand your merchandise and T-shirts the best way to get that exposure! After all, the best global printers in the world, who lead the way when it comes to branded T-shirt printing for businesses, know how to give their clients and business owners the competitive edge in the corporate market!
According to leaders in the Australian market, The Print Bar, "Promotional products and branded merchandise are an invaluable tool to build a brand profile, reward customer loyalty, and spread your message. We stock, print, and deliver premium products, from high-end glass water bottles through to engraved Lamy pens, USBs, keep-cups, and more." Along with The Print Bar, other leaders in the world known for their branded T-shirt printing include:
● NO #1 USA: CUSTOM INK - https://www.customink.com/

● NO #1 UK: PRINT SOME - https://www.printsome.com/

● NO #1 CANADA: THAT SHIRT - https://thatshirt.com/

● NO #1 EUROPE: REBEL UNLIT - https://www.rebelunlit.com/en/home/

Reasons They Are Leaders In Branding Printing And Promotional Printing
We've made sure the above companies tick all the boxes when it comes to turnaround times, the flexibility of services offered and more. They all have fulfilment or dropshipping capabilities for brands, significantly more reviews than other printing companies around the world and offer services such as embroidery, relabelling, and printing on their items such as stubby coolers and mugs.
Leading the local Australian printing sector, The Print Bar is an award-winning Australian locally owned business. They have been in the printing, embroidery and promotional products industry since 2011 and are a member of the Australian Promotional Products Association which represents only the best printers in the Australia and Asia Pacific region.. What makes them a leader is that they have a forward-thinking team with every member coming from a design and marketing background, and a thorough knowledge and understanding of good, effective branding.
Australia, and the local business sector, is becoming a world leader in the use of recyclable and reusable items, and The Print Bar is following in this too. They have pushed for calico, canvas, and natural bags, and have a wide range of affordable shopping tote bags perfectly suited for this. They also offer a huge range of environmentally sustainable products such as recycled cardboard/corn starch pens, natural cork coasters, jute bags, recycled paper notepads, recycled paper bags, wooden yoyos, recycled coffee cups and more.
Another factor setting them as Australia's leader, like other global printing companies too, is their processing time. Marketing waits for no audience, and these leading printing services have a fast turnaround time, without compromising on brand quality!
Why Are Branded T-Shirts So Relevant Today?
Branded T-shirts are an important part of the business world; they are used for every corporate occasion and other occasions out of business hours: Protests • Social injustices • Celebrations • Birthdays • Anniversaries • Bucks Nights • Hens Nights • Bridal Showers • Baby Showers • Engagement Parties • Graduations • Valentine's Day • St. Patrick's Day • Easter • Mother's Day • Father's Day • Halloween • Christmas • New Year's Eve • Fancy Dress Parties • Pub Crawls • Sporting Events • Music Festivals • LAN Parties • Band merch • Fitness Groups & Events • Schoolies • Clubs & Associations • School Camps • Fundraisers • Church Activities • Group Activities • Group Holidays • Campaigns • School Groups