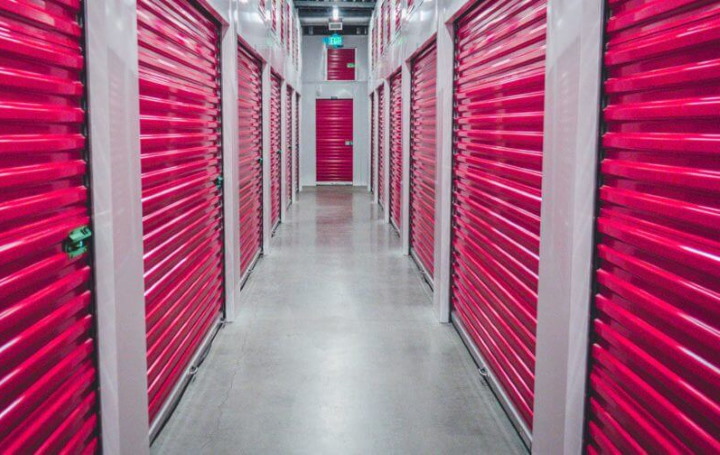 Businesses require storage space for keeping their products safe. Likewise, storage safe keeps personal items safe as well. Hence, storage spaces are always in high demand. If you are looking for it in Melbourne, you are in the right place. Here are five sites that offer storage space:
Spacer
Spacer is a website that offers storage Melbourne. It connects people with those who have storage space available. This method is quite effective in finding an affordable and appropriate storage space in storage Brisbane. The best part about the website is that it offers space for a variety of purposes. You can find commercial storage spaces, in addition to parking spaces and others. You can also find storage space for your boat.
You also have the liberty to choose a storage space in the area you prefer. You can select the distance (from your home) and price range that you can afford. That way, you can find the storage space to your liking without spending hours on the internet finding one that suits your requirements.
Hence, it gives you greater autonomy regarding where you want to store your goods and items. Moreover, it is an economical and eco-friendly way of finding storage space. To reserve a spot, you have to create an account on the website. You can avail up to 25% off on rent for the first month on selected storage spaces. Spacer also offers storage spaces in Sydney, Perth, Brisbane, Canberra, Adelaide, Townsville, and other major cities.
The best thing about Spacer is that they are trying to cater to the storage problem by avoiding the construction of new storage spaces. They are making use of existing infrastructure to cater to the needs of people.
Storage King
Storage King offers around 33 storage stores throughout Melbourne. So you can choose a storage space that is closer in proximity.
They offer storage spaces in other cities, including Perth, Adelaide, Canberra, Sydney, Gold Coast, etc.
Storage King also offers an app for people to search for suitable storage spaces within the area. You can also avail of customer support services for guidance. In addition to providing space for storing goods, Storage King also offers packing material to clients. In case you require multi-storage space, you can get that at Storage King. Hence, it provides convenience to clients.
If you are unsure regarding the services you require or how much space you need to rent, you can hire expert help at Storage King.

Kennards Self Storage
Kennards Self Storage has 89 locations in Australia, including Melbourne, Adelaide, Canberra, and other cities. You can hire them for personal as well as business purposes. If you require a locker and storage spaces for vehicles, wine, and even guns, Kennards Self Storage is there for you.
The price they charge for storage is quite affordable. Moreover, they ensure that all the items are kept safe. During shifting, you can seek the help of on-site managers. The staff also makes sure that the items are safe; they check the locks daily.
With Kennards Self Storage, customers can make auto-payments (if you choose to do so). When renting the space for storage, you may not know the duration for which you require it. Hence, another convenience that they offer to their customers is that they pay back the rent amount for when you no longer need the space.
National Storage
National Storage has around 39 centres in Melbourne. So you can choose a storage centre that is convenient for you. Like most self-storage companies, National Storage provides space for businesses as well as personal use. Whether you require storage for wine, car, or any other business, National Storage can provide it for you. You can also store your furniture if you are moving to a new place. In addition to this, National Storage provides flexibility in the sense that you can keep items in storage for a short duration and long duration, depending on your choice.
Moreover, the prices that National Storage offers to customers are affordable and customisable, according to the preference of the customer. You can also access your items whenever you want. In the case you require assistance regarding space you need for storage, the staff at National Storage can guide you regarding this.

TaxiBox
TaxiBox offers a unique way to store your items. They are a mobile storage service that comes to you. The way it works is that when you require storage for your items, the staff delivers a mobile storage box to your place. You can then pack your items as you wish to. The staff at TaxiBox will then take your goods to their facility.
TaxiBox provides storing services for international as well as local moving. They can help you safely store your items when you are moving to a new place. The one drawback of this facility is that the storage space is limited.