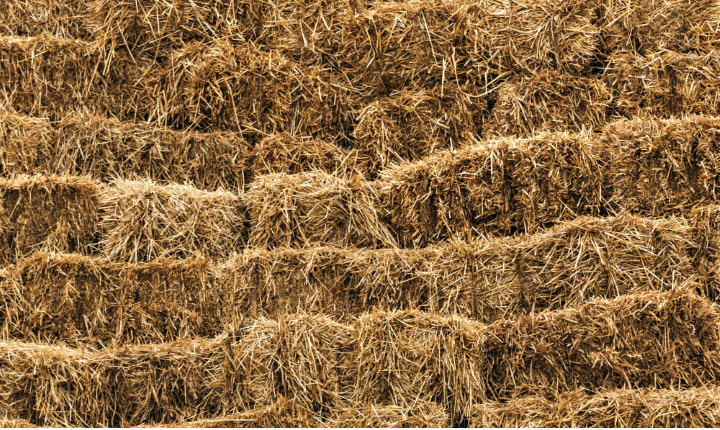 The proper storage of hay, like a farm sheds is essential to ensure that quality is not lost and that it has a longer shelf life. Improper storage of hay affects the health of cattle, horses, chickens, goats, sheep, and even pigs. Fodder that becomes wet or damp can grow mold, affecting animal's respiratory and digestive systems, especially horses. Mycotic abortions and aspergillosis can occur in cattle that eat moldy hay.

Climate is a significant factor in the grazing patterns of animals. Many farmers store hay so that their animals have food to eat during rainy or snowy times.
Moisture can affect dried grass in several ways. It can reduce hay's nutritional and palatability or cause the hay to ferment. Fermentation can cause the heat temperatures in the hay to rise and start a fire.

There are numerous ways to store hay, but the main takeaway is to keep moisture away from hay bales. Many persons choose to utilize outdoor storage methods, but this does not protect the hay from ground moisture. Not only is hay attracted to water, but it is also a fire hazard. So you have to ensure that whatever method you use for storage must protect the hay from going up in flames.
Here are five benefits of a hay storage shed:
1. Cost-Effective
Hay storage sheds are permanent buildings, and depending on your specific requirements, and they may have one, two, or three sides. Always ensure that your hay shed is equipped with proper drainage.

The difference between a storage shed and a barn is that a barn is wholly enclosed.
Hay storage sheds are cost-effective because they have many uses, such as:

• They can be used for other purposes, such as additional storage for grains and other crops when not being used to store hay.
• They can be constructed in such a way to also store machinery and animals instead of leaving them out to the elements. An extendable shed means you will not have to build additional buildings.
• Additional storage areas and shelters can be constructed. Depending on your shed's design, a lean-to and extra bay can be added to the original structure.
• Farmers who use tarping to store hay will have to consider the cost to replace or repair tears. Labor costs will be higher because tarps have to be checked continuously, especially during storms and windy weather.
Having your own storage area instead of using off-farm storage methods saves money.

Storing your hay in an efficient manner will ensure that you are always getting a return from your investments.
2. Prevents Humidity
Hay sheds are not enclosed, which means air can be circulated between the hay bales and prevent spontaneous combustion. High humidity increases the amount of moisture which will result in reduced storage life. Moisture in hay can also result in spontaneous combustion, which is when hay heats up and bursts into flames. Hay sheds with large bays allow for easier access for a test with a moisture probe.
3. Durable
One concern for farmers is protecting their produce and animals from harsh weather and theft. Hay sheds can withstand natural disasters and the weight of hay bales once they are constructed properly and with the right materials.
Storage sheds can be constructed out of many materials. Metal sheds are sturdier and more secure but cost more to construct. They are fire and wind resistant as well as insect and rodent proof.
Plastic sheds or resin sheds are more durable than wooden sheds but can become damaged over time due to sunlight.

Wooden sheds are more popular and can be customizable but are susceptible to water, insects, and harsh weather.

Protecting your hay from weathering affects whether your livestock will accept the hay. Cows are known to reject or waste hay that was stored outside when compared to those stored in the hay storage shed.
4. Time Efficient
Storing hay bales in one designated area is time efficient and allows for easier access.

Hay barns that have only one access point to load and unload hay will result in older bales or those in the back becoming moldy and deteriorating.
5. Customizable
Hay sheds can be constructing depending on your needs, livestock, environment, and layout of your property. Ensure that your needs, site requirements, and personal preferences are taken into consideration before your hay shed is constructed.

Adding sliding doors will make your shed more secure and allow for easier and quicker access to hay, machinery, or animals.