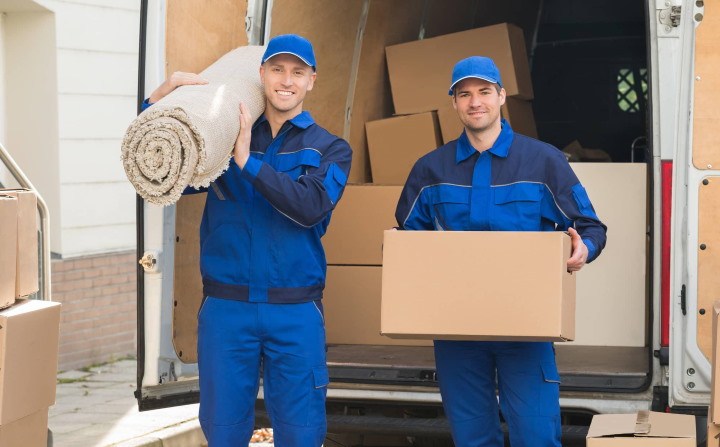 You've spent years accumulating things that are near and dear to you. During your relocation in Brisbane, you wouldn't want some average part-time mover to be held accountable for your things, do you?
Hiring the right moving company is as important as finding the perfect home. As someone who's going to be responsible for your personal stuff, you don't want to settle for anything but the best.
So then, how can you find such reliable removalists in Brisbane?
Let's find out.


5 Things to Look for When Hiring Movers in Brisbane
The Credibility of the Movers
Do extensive research as much as you can. You can either enquire about the movers offline or use online search engines to search about them. You can look at the online reviews present on the company website, Google and other third-party websites to know about the credibility of the movers.
Many relocation companies perform well in the past but tend to dwindle after some time. So, make sure to sort the reviews based on the date and look at the recent ones. This would give you a better idea of their performance right now.
If you know someone who has relocated recently, reach out to them and ask about their recommendations. Even though they might not have hired the removal companies you've shortlisted, they might know something about them in their research.

Expertise in Your Locality
Ideally, you would want someone who's experienced relocating in your locality and have the expertise with your choice of relocation. If you're looking for office relocation, it won't make sense to hire the best home moving company.
So, to begin with, you can look at the movers who are quite familiar with the localities of Brisbane. You can specifically look at the experience of customers relocating to and from the areas near you. This way, you can truly understand the expertise of the movers.

The Removal Insurance
When you're relocating, you must definitely have removal insurance. This insurance will cover any losses or damages to your stuff during the relocation.
Many relocation companies offer removal insurance on their own or partner with the insurance providers and help you make the best insurance. So, when you're enquiring, you can ask the movers about the removal insurance and its coverages.
If you find any company that doesn't provide the insurance, it's a big warning sign to beware of them.
Even when some companies provide insurance, there are many loopholes in the agreement favouring the company. For example, some insurance only covers the damages in transit and not when unwrapping.
So, to avoid these loopholes, make sure to get a copy of the agreement and go through it at your pace slowly before signing them. Look at the terms of insurance claims, the coverages and other minute details to make sure that you're covered as much as possible.

Look for the Terms of the Rates
There are different pricing systems for hiring the movers, typically based on the moving company you choose. Many offer hourly rates, some per move rate and a few based on the number of people and duration.
So ask for the pricing system of the moving company you're considering. Some would look like cheap movers in Brisbane, but you might end up paying a lot more towards the end due to the additional costs.
So, ask about all the costs that go towards your bill. Ask questions like what will happen when the delay is on their side for hourly rates. Think of the possible scenarios when a pricing system wouldn't work the best and get clear answers before estimating your removal costs.

Factor in the Additional Services
If you need additional services like packing, unpacking or storage, you can go for a removal company that offers all of that. This way, you don't have to hire multiple companies and instead use the same set of movers to pack and relocate your stuff to your new home and then store them in secure storage spaces.
Most removals also bring packing essentials like boxes, tapes and secure wooden boxes. So if at all you need such things, then you might have to pay a little extra.


Final Thoughts
Consider the above points when you're choosing the moving company in Brisbane. Spend as much time researching and talking to the company about their practices and