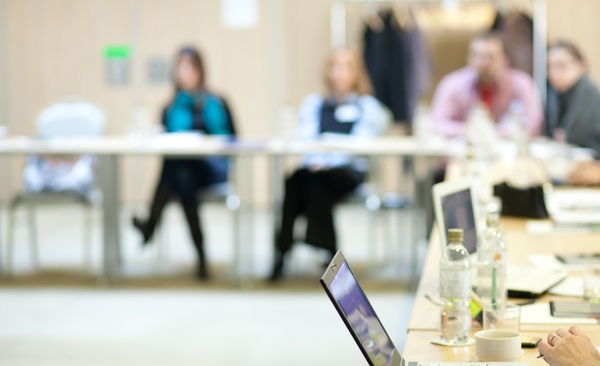 Do you wish to start your own personal ecommerce store? It is not something that you will have to struggle. That's because all you have to do is to get an ecommerce platform and proceed with customizing it. Once you do that, you can make sure that you are receiving amazing results in the long run. Here are some of the most useful tips that you will need to keep in mind when you are selecting an ecommerce platform for the personal needs. Then you can end up with getting the best outcomes from your ecommerce store.
Ask the right questions
Since there are numerous ecommerce platforms available for you to select, you might get overwhelmed when you are trying to pick a platform out of them. This is why it is important for you to ask the right questions. To make sure that you don't miss out of any of the important questions, it is better if you can prepare a list of them. This will act as a checklist. When you stick to the checklist, you can end up with getting maximum results out of the ecommerce platform.
To make the life easy for you, we created a list of questions that you should be asking. Simply stick to these questions and you can effortlessly find the best ecommerce platform available out there.
Check if it is offering all the support you need to have an ecommerce store up and running, without having to add custom coding on your own.

Check how easy the ecommerce platform is to use.

Check how reliable the hosting solution offered along with the ecommerce platform is.

Take a look at the level of customer support that the ecommerce platform is offering.

Go through the products that you are trying to offer through your ecommerce store and confirm that your chosen ecommerce solution is ideal for it.

Check if you are getting the support needed to sell products directly to the customers on Amazon, Facebook, and Pinterest.

Check if the ecommerce platform is equipped with the best SEO optimization techniques.

Take a look at all the limitations that are implemented in the ecommerce platform. This includes limitations with related to the inventory, products, and even transaction fees.
Understand the cost
Unless you are using an opensource ecommerce platform, you will need to bear a cost. It is important to have a clear picture in your mind about this cost as well. Then you can make sure that you are in a position to afford the ecommerce platform.
Here are some of the most prominent ecommerce platforms available out there and the cost associated with them. Based on this, you can understand how much you will have to pay. We are sharing the average cost associated with each platform. There are multiple pricing plans in all these ecommerce platforms. You can get a basic understanding about cost from the following table, and then make an informed decision to pick the best ecommerce platform out of them.
Shopify – The business plans of Shopify are starting at a monthly price of $29.
BigCommerce – BigCommerce is providing a 14-day trial period. After the trial period, business plans would start at $29.95 per month.

Squarespace – Square space is offering commerce plans at a price of $26 per month.

Wix – The business ecommerce plans of Wix are starting at a price of $23 per month.

Weebly – Weebly is offering free to use ecommerce services with limited features. If you want to unlock the pro version, you will have to pay $12 per month.
Based on this list, you can understand the average cost of having an ecommerce store in the different platforms. Based on your affordability, you can pick one of them.
Take a look at the design
Design you can get out of the ecommerce platforms vary from one to another. Therefore, you need to have a good understanding about the design that you wish to get to your ecommerce store and go ahead with selecting the best platform out of them. Then you can make sure that you don't run into any challenges while you are trying to create the best design as per the specific needs that you have.
You should carefully analyze the different design options and go ahead with the best one out of them. You will need to focus more on the easy of use, device size, scalability, and customizability when you are selecting a design.
Check how easy it is to manage the ecommerce store
You never expect to go through any major challenges when you are maintaining an ecommerce store. Therefore, you will need to understand how easy it is for you to manage the store along with time. Then you will be able to keep your business up and running without any challenges.
While taking a look at the convenience offered to you by the ecommerce platform when setting up the online store, you will also need to take a look at the experience offered by it to the visitors who come to the store as well.
Understand how scalable the ecommerce platform is
When your business is growing along with time, you will come across the need to scale your ecommerce store. This is where you will need to understand how scalable the ecommerce platform is. If not, your business growth will be restricted. Changing the ecommerce platform in the middle of running your business is never something that you can do. Hence, you will need to understand how scalable the platform is, and then stick to using it. Then you can end up with getting the best level of support and assistance out of it.
Final words
Based on these tips, you can make sure that you are selecting the best ecommerce platform. Then you can easily get the best outcomes from it.