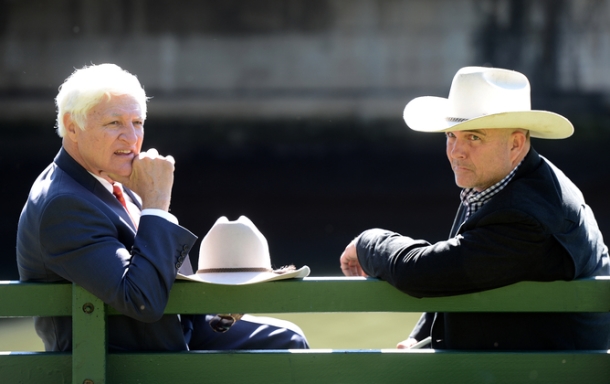 Mt Isa 19 September 2013. Member for Mount Isa Rob Katter welcomed the appointment of Queenslander Barnaby Joyce as Federal Minister for Agriculture, saying the grazier crisis in North West Queensland needed a big commitment from federal government.

"The existing measures are not working, and the future of Queensland as a food-producing state hinges on immediate Government intervention.

"The situation for graziers in the North West is precarious and many families are suffering mentally and physically.

"They've had to jump through hoops to get some subsidies on freight and water but what they need urgently is the kind of help that was offered to Queensland flood victims in 2011 and 2012," Mr Katter said.

The drought was also affecting small businesses in rural towns in North West Queensland, who had extended credit to desperate graziers.

"Everyone is hurting, from the local butcher, to the service station, to the hardware store; the flow on effect of this crisis is affecting every community."

Mr Katter said he looked forward to a big announcement from Mr Joyce which would show the Abbott Government's commitment to agriculture in Queensland.

"We need the drought to be declared a natural disaster, so funds can be released immediately for drought-stricken graziers.

"We've had the Queensland LNP crowing about their victory in the federal election; they've attributed the current grazier crisis in part to the live export debacle under Labor, and fair enough. But now they need to actually do something to help. This blame game has to stop, and aid has to start flowing towards those stricken graziers."

Mr Katter said he thought it extraordinary that the Queensland Government had not yet declared the drought a natural disaster.

"If you go to the Queensland Rural Adjustment Authority website, you will see under disaster recovery, three types of assistance available to primary producers: Natural Disaster Assistance, Special Disaster Assistance and Exceptional Disaster Assistance. Not one of those categories applies to the current drought; they all relate to cyclones and flood damage.

"It's time for the Government to turn its sights on the plight of our graziers and grant them some assistance," Mr Katter said.