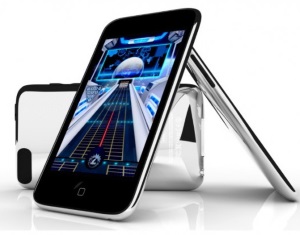 One of the keys to a successful business is the efficient
productivity monitoring
in terms of employee efficiency, productivity and profitability. The big players in major industries like mining and construction already know this and implement a range of strategies to enhance their organisational abilities. One only has to look at a leading technology supplier like
iVolve
and its relationship to mining and construction to see how its inventory management software is making a big impact on the industry.
But it is not just big business that can benefit from greater use of tracking technology to ensure employees are operating at optimum levels and strategic goals are being met, if not exceeded. Performance tracking software can be adapted to suit the needs of just about all businesses of all sizes.
Don't sweat the basics
Monitoring productivity within an organisation is vital to success, but it can also be time consuming and damaging to other important business tasks, like developing new products and keeping clients happy. Automating these checking systems will free you up to concentrate on your business's strategic direction, while increasing productivity, improving communication and recording faster completion rates.
More opportunities on and off site
The software can create employee portals and sites for teams to use when working on a project, regardless of whether they are on site, based in another office or working from home. The elimination of 'corporate silos' means your project team can use technology to work more effectively together without having to rely on the physical presence of certain staff members to get tasks completed.
Motivation through technology
Research suggests staff members who are provided with the most up-to-date technology are more productive and motivated. Providing the opportunity through tracking software for staff to better understand the roles of fellow team members and perhaps fill-in when required is a powerful tool for encouraging betterment. From a management perspective, the software allows you to better understand who is doing what task, who is doing their jobs well and who could do with some support. It provides an avenue to reallocate resources to where and when they are needed.
Performance analysis
Using the software will give you both a short and long term understanding of how your project is proceeding and where there are hurdles or road blocks. The software can also be programmed to analyse its findings to give management suggestions on how to eliminate any productivity issues, and meet deadlines.
Performance tracking software is wrongly seen by some as a tool for bosses to 'spy' on their employees. True, it does give an opportunity for managers to have a better understanding of their staff and how they operate, and to find ways to eliminate activities that harm productivity. But most employees appreciate tools that help them do their work better, and will welcome any software that helps them take pride in a job well done. Once you have an engaged staff working to the best of their abilities, and you no longer have to concern yourself in reporting details that can be done from a database, you'll be in a great position to take your business to the next level.