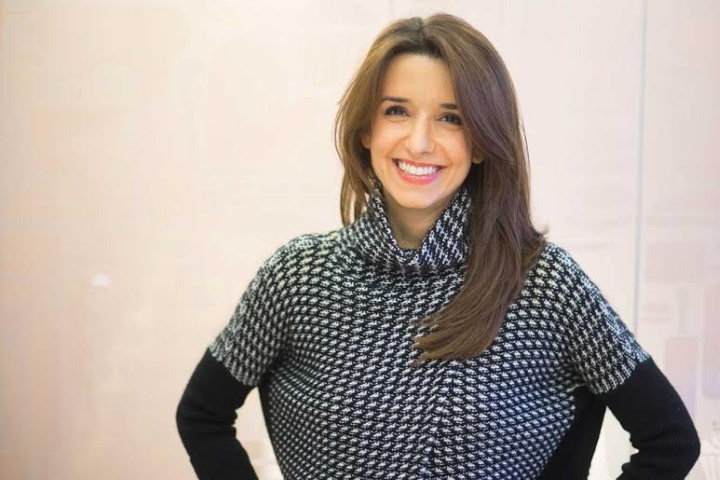 At an early age, CEO of ANA Hotels Alexandra Copos was given tremendous responsibility running three businesses with more than 800 employees and full authority over day-to-day operations and investments.

Her family business, ANA Hotels, is the largest locally owned hospitality business in Romania, with seven luxury hotels including the Athenee Palace Hilton Bucharest, Crowne Plaza Bucharest, Sport Hotel & Spa Poiana Brasov and the Europa Hotelin Eforie Nord.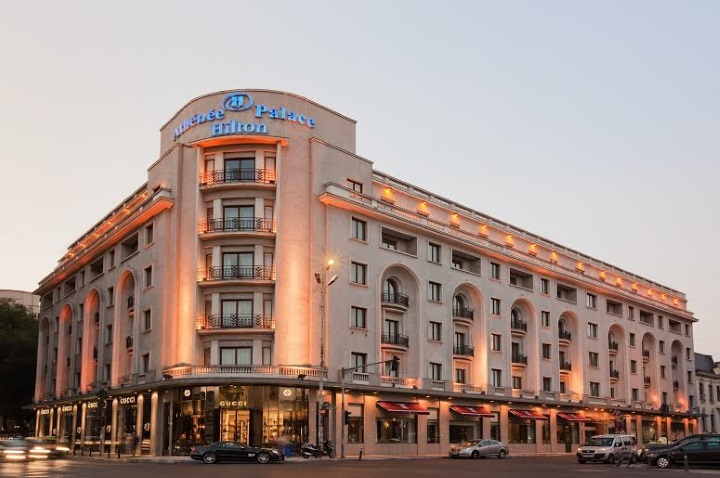 "We have been investing heavily in all our properties throughout the years," says Copos, a member of Young Presidents' Organization since 2015. "We are strong believers in innovation and progress, whether this concerns trivial, day-to-day operational aspects or product upgrades."

The hotels in the company's portfolio are different in many respects; the 100-year-old Athenee Palace near The Royal Palace caters to business and leisure as well as large events, while the Sport Hotel is a ski-in ski-out property in the Transylvanian mountains targeting skiers and families with children. Their city hotels attract large corporate clients interested in conducting corporate meetings and holding events, offsetting the low seasons in their resort properties.

Copos's ability to balance the properties' varying demands are a testament to the efforts she took shaping herself at a young age into a professional and a leader; studies at Princeton, Harvard and the Wharton School, University of Pennsylvania, led to work with the global management consulting firm McKinsey & Company and the NYC Department of Education.

"I wanted to bring the best back to Romania and to our family business," says Copos. "I went on my own for a decade before joining Ana Hotels because I considered it essential to learn the art of entrepreneurship and leadership from those at the top."

Most recently, Copos has revitalized her family's very first venture, the Ana Pan bakery chain, into Ana Baking Co. – a concept developed to reposition the brand as a hybrid New York meets Bucharest bistro-bakery.

"The concept caught on almost immediately and we are now expanding across the city," she says. "My team and I are intent on getting our clients' feedback and have set up several mechanisms for collecting their opinions. Everyone seems to appreciate the freshness and casual concept, and the positive feedback is reflected in our sales and event requests which to us means our recipe is inspiring, hip and cool."

Copos's passion for discovery accounts for much of her inspiration and ability to stay on top of trends.

"I survey my friends regularly about new hotels and restaurants they visit and try to read as much as I can," she says. "To me, the first impression is key – I like locations that look fresh and are renovated with attention to detail. I appreciate a friendly check in at a hotel and a good and varied breakfast with quality coffee. In the room, I pay attention to the comfort of the bed and sheets, a refreshing shower and good toiletries."

As for management style, regardless of target audience or location it is the staff that makes a difference.

"I strive to maintain a seamless management style across the board, but I probably fail often," says Copos. "What I care most about is choosing the right people and then patiently working with them to ensure they adhere to the highest level of service quality across our properties."

A big believer in education, Copos founded Aspire Academy in partnership with Harvard University professors in January 2010. Aspire is the first Romanian academy for Eastern European high school and college students and with a vast network of professors from Harvard, Stanford, UPenn and INSEAD, aspires to bring together the next generation of Eastern European leaders.

"My greatest reward is knowing I have helped young minds grow and expand," says Copos. "At Aspire, we teach personal development, leadership and entrepreneurship to three distinct groups of people: high school students, college and masters students, and young professionals, over a weeklong immersion and then continue with various programs for our 400 alumni throughout the year."

Copos's holistic interests are a testament to her dedication helping draw Romania, once known as "Little Paris," away from its turbulent past and toward a future of political stability and entrepreneurism.

"We have a highly bureaucratic administration where laws are uncertain and change often," she says. "There is no Romanian translation for the word accountability and as such we dedicate a lot of resources to changing mentalities and putting people at the core of the decision-making. Together with my team we are working on changing perceptions in Romania that local brands can deliver excellent service and a memorable experience."

YPO (Young Presidents' Organization) is a not-for-profit, global network of young chief executives connected through the shared mission of becoming Better Leaders Through Education and Idea Exchange™. For more information, visit www.ypo.org.