8 October, 2015 – Sodexo, the world leader in Quality of Life services, today announced the appointment of Nick O'Callaghan as Country President and Director of Corporate Services and Education of Sodexo in Australia, effective September 1, 2015.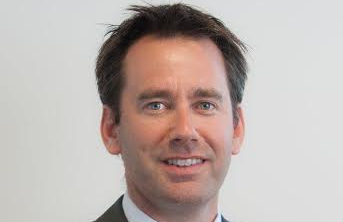 O'Callaghan brings more than 20 years' professional experience managing facilities across a multitude of sectors to the role.
He began his career in 1997 as Regional Manager for P&O Services, moving to Compass Group as a National Sales Manager in 1998. Seven years later, O'Callaghan became Group General Manager Sales for ISS, joining Sodexo in 2007 as General Manager Business Development. In 2012, he took over as Director of Business Development and two years later became Chief Operating Officer for Sodexo Australia. Nick has a Bachelor degree in business from Victoria University in Melbourne Australia.
About Sodexo in Australia:Sodexo in Australia employs a diverse workforce of over 4,000 employees and delivers a unique array of over 100 integrated services lines including: catering, facilities management, concierge services, security, asset maintenance and hospitality services in the following segments: Corporate, Healthcare, Education and Energy & Resources both on and off shore. To discover more about Sodexo, please visit www.sodexo.com.au
About Sodexo
Founded in 1966 by Pierre Bellon, Sodexo is the global leader in services that improve Quality of Life, an essential factor in individual and organizational performance. Operating in 80 countries, Sodexo serves 75 million consumers each day through its unique combination of On-site Services, Benefits and Rewards Services and Personal and Home Services. Through its more than 100 services, Sodexo provides clients an integrated offering developed over more than 50 years of experience: from foodservices, reception, maintenance and cleaning, to facilities and equipment management; from Meal Pass, Gift Pass and Mobility Pass benefits for employees to in-home assistance and concierge services. Sodexo's success and performance are founded on its independence, its sustainable business model and its ability to continuously develop and engage its 420,000 employees throughout the world.