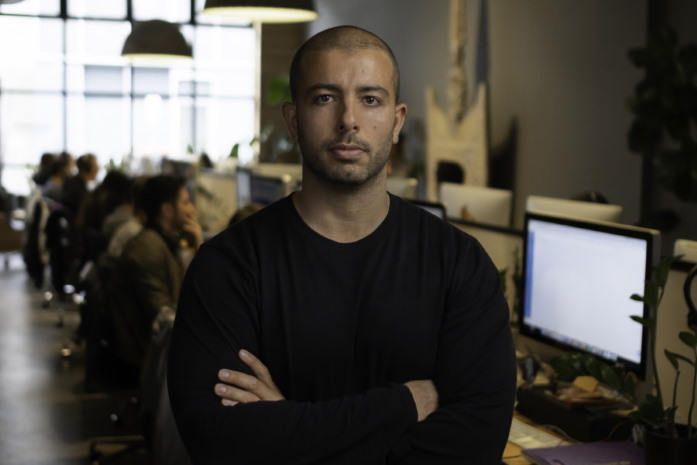 Australia's fastest growing digital marketing agency adds to its list of impressive achievements with recognition of innovations in team training and development
Melbourne, Australia – 9 August 2019: Digital marketing agency, King Kong, has today been named one of Australia's most innovative companies and the most innovative digital marketing agency, with its inclusion in the AFR BOSS Most Innovative Companies 2019 list.
Following over 800 submissions and a shortlist of over 400 companies, King Kong placed 9th in the Media and Marketing list announced today, alongside some of Australia's most successful businesses. For the full list please click https://www.afr.com/companies/media-and-marketing/the-10-most-innovative-media-and-marketing-companies-20190808-p52f2u
Having already received recognition for the business's impressive pace of growth - being crowned Australia's fastest growing digital marketing agency in the AFR Fast Starters list for the second year running, along with founder and CEO, Sabri Suby, being named Young Executive of the year in 2018 by CEO Magazine - this time King Kong's recognition for innovation has been earned through its pioneering approach to team training and development through the creation of King Kong Academy.
The AFR BOSS Most Innovative Companies Awards define innovation broadly as "change that adds value", according to Amantha Imber, chief maker at Inventium.
King Kong Academy was developed to provide a much-needed solution to talent shortages and skills gaps in the fast-paced and rapidly changing digital marketing industry. Rather than rely on cumbersome and difficult-to-schedule internal and external physical training sessions, King Kong Academy was built to provide a digital solution, incorporating gamification and customised learning pathways along with the ability to channel data insights gleaned from staff participation, directly into performance reviews to optimise team development.
Managers are able to design customised learning pathways for individual team members, and it has become an important tool for providing feedback. Every single person on the team is able to access an ever-growing library of courses from wherever they are; and when staff are able to work and learn at their peak focus times, the opportunity for innovative thinking increases exponentially.
Sabri Suby, founder and CEO of King Kong, explained, "In an industry full of cowboys counting vanity metrics, we cut through the bull and actually provide businesses with real growth solutions. And the vague and outdated courses for digital marketers don't reflect this approach. Most digital marketing courses available today don't even touch on return on investment, instead choosing to focus on vanity metrics such as likes or impressions. And they certainly don't cover any other crucial aspects like customer care, productivity, or innovation.
"So creating our own Academy that can train highly-qualified, battle-hardened digital marketing consultants to the King Kong standard, was the solution. And it has also been a powerful attraction to great talent and pays massive dividends to our clients."
Since its launched in 2018,100% of staff have enrolled and completed an average of eight King Kong Academy courses, with client-facing staff completing an average of 24.5 courses comprised of approximately 135 minutes of upskilling each month, measurably contributing to already strong client and staff retention metrics.
Sabri Suby, said of the accolade: "We are a business on a steep upward trajectory and I believe this is largely due to our focus on generating real results for our clients. And this wouldn't be possible without the passion and dedication of our incredibly hard-working teams, so to receive recognition for the time and energy that we invest in making sure our staff are energised and equipped to squeeze the most out of their jobs is a big win.
"All our existing clients and anyone choosing to work with King Kong in the future can be confident that our teams aren't only passionate experts in their fields today, but are given the arsenal and opportunity to be ready for what's coming down the digital marketing track of tomorrow. I'm thrilled to work alongside so many ambitious clients and colleagues and am enormously proud to see King Kong recognised once again by the Australian Financial Review."
Dr Amantha Imber, Founder of Inventium, Australia's leading innovation consultancy responsible for the assessment process, added: "We are thrilled to announce the first ever industry specific Most Innovative Companies List. What separated the most innovative organisations from the least, was the involvement of the customer the entire way through the innovation process. Leading innovators also had strong mechanisms in place to recognise the innovation efforts of their staff."
About King Kong
King Kong is Australia's fastest-growing digital marketing agency. Having originally founded King Kong in 2014 from his bedroom, founder Sabri Suby has bootstrapped the company since day one and in under five years has successfully built a team of 61 specialists now achieving $20million+ in total revenue (since founding). As a pioneer in the digital marketing arena, the business has impacted 250,000 businesses in 42 different countries, and has generated in excess of $400 million in sales for King Kong and its clients.
King Kong is the first digital marketing agency in Australia to talk dollars when referring to return on investment, and to throw vanity metrics like click-throughs and impressions out the window. The agency offers digital marketing services, including SEO, CRO, PPC, Facebook Advertising, web design Facebook Advertising, web design and marketing automation.
King Kong has worked with and advised major clients both nationally and internationally across a wide variety of industries, including Metricon Homes, Purple Bricks, Koala, Pavement Brands, F45, and The Jim's Group among many others. https://kingkong.com.au/

About THE AFR BOSS Most Innovative Companies list
The AFR BOSS Most Innovative Companies list (previously the BRW Most Innovative Companies list) is now in its eighth year. The list ranks the most innovative organisations in Australia and New Zealand, and is the only national list of its kind. For the first time in 2019, the list was broken down into 10 industry categories, effectively ranking organisations against their peers. The list is judged and compiled by Inventium – Australia's leading innovation consultancy. Inventium uses a unique, scientifically proven approach to help organisations grow through innovation. In 2019, the list comprised of ten industry lists of ten, compiled from over 800 nominations, and 400 shortlisted organisations.