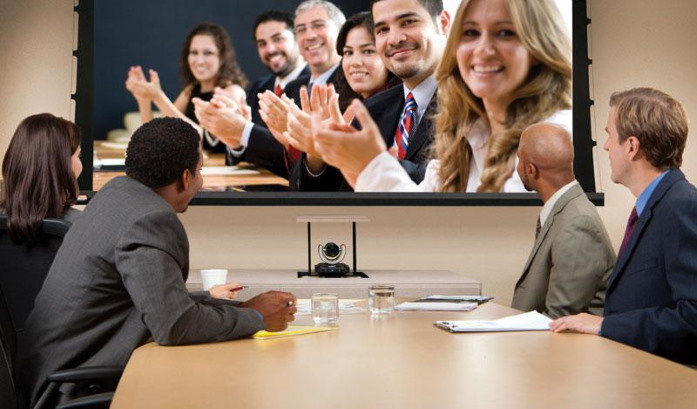 Technology is always changing, sometimes for the better and sometimes for the worst. One of the most exciting developments in recent times has been the advent of video conferencing as an effective way to meet. Like Skype or Zoom on steroids, video conferencing has a ton of benefits and it is no reason that it has become as popular as it has.
Not necessarily for the budget of every company, it is nevertheless worth investigating. A quick online search for a phrase like 'video conference solutions Melbourne' should yield some results of service providers in your area. Make contact with one and ask the appropriate questions – you might be pleasantly surprised. They will either install a solution for you or they will put you in contact with a venue that can host video conferences for you. Whatever route you chose, there are plenty of benefits to be had. Here are a few reasons why you really can't afford to miss out on this trend.
Time saver
More than anything travelling to meetings is a huge time waster. It is not the time at the meeting that is a waste, rather it is the fallow period of travelling to and from the meeting that is the biggest waste of time. In travelling to a meeting, even if it is just across town, you are not able to be productive. With video conferencing, you are in the office and working hard right up until minutes before the meeting starts. It is valuable time saved!
Costs
This is the obvious saving and a very important one. In considering if you should go for a video conference solution spend some time with the office manager and investigate how much you spend annually on travel. Travel includes air and Uber expenses, subsistence and travel costs and accommodation. It all adds up quickly and you will probably arrive at the conclusion very quickly that a small capital outlay to install a video conferencing system is well worth the outlay. It could help to cut costs massively.
Something new
Everybody likes to be part of something new and exciting. It helps build an air of anticipation and it makes for an experience that people want to be part of. It is also a great excuse to use when looking to touch base with clients or potential leads who have fallen off the radar. A quick call to let them know that while you won't be in town for a visit, that you are now available for a video conference will almost always elicit a positive response.
Team building
If you have offices in multiple cities, then you will be all too aware of how infrequently your staff interacts with each other face-to-face. Typically travel budget is reserved for visiting clients and suppliers rather than for inter-office or inter-branch meetings. Video conferencing is able to circumvent this and to put colleagues into the same room with each other – even if they aren't in the same city. It is a real win and it does wonders for company cohesion.