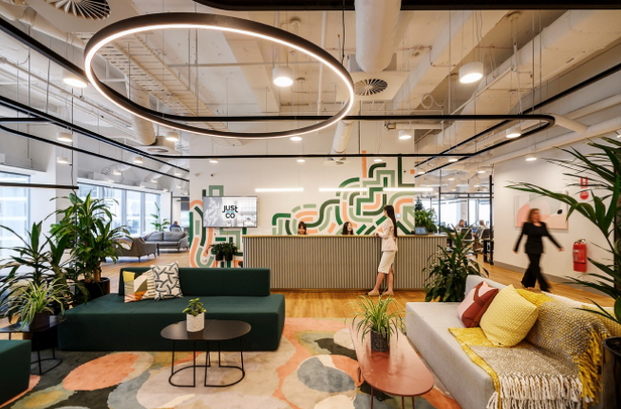 A virtual office is a company that works without a front desk office. A virtual office does everything as a normal office but does not function from a fixed place. It provides products and services like any other business organization. It is highly dependent upon the internet. They employ the internet for data exchange and the employees keep in touch with each other via video conferencing and phones. The employees of these types of virtual office work at the comfort of their home. Sometimes, the employees are in different cities as well as in different countries. The most important fact is that they work remotely.
In simple words, a virtual office is a service that provides the business owner with a telephone number and office address, communication and administration services, and meeting rooms, all of these without any requirement for physical office space.
A virtual office has become part of the flexible office industry that allows a business with any type of services and technology without the need for capital expenditure for owning or leasing a physical office space.
After the digital revolution, the work environment has changed a lot. In the majority of the cases, the office is no longer the only place where you need to go and work, but the skills, tools, and devices are the things that are needed for completion of your work. The concept of virtual offices has become very popular among many startup businesses, small firms, and entrepreneurs who work and run their company alone. You might think about what helps them. The virtual office plays a very important role in creating and maintaining the presence of a location without the need for paying rent for an actual office space.
A virtual office can also be defined as different work environments that can be accessed with the use of internet and computer technology. Technically, the employer and employees work with each other as a team even if they are at the opposite side of the world. As long as you are connected to the internet with the help of an app or a conference tool, you can work with each other as a team.
The virtual office Melbourne has the potential to become one of the most important tools for running a business. Since COVID-19 has put a negative impact on everyone's life; a lot of people have switched to a virtual office. This has given a boost to the virtual office Melbourne industry and it has a great scope in the future.
If you are considering a virtual office Melbourne for yourself, make sure to find a more remote office and use it for your business address. It is a great option for companies that require warehouse and access to transport. It will be very helpful for your employees who live away from the city as a virtual office in Melbourne can make them commute easily for relevant meetings.
If you have a physical office space then make sure that you give it on rent and get yourself a virtual office. This will help you greatly in bringing down the overall cost of your business. It is great for a new startup business and young businessmen.