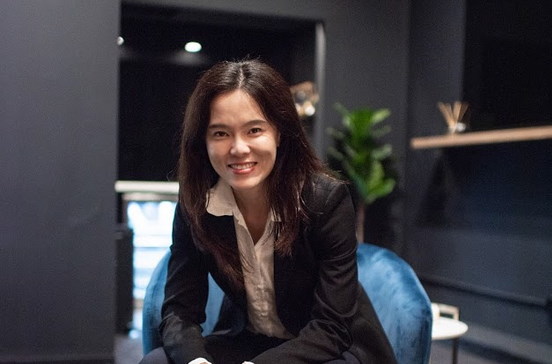 2020 is shaping up to be the most challenging and devastating year in terms of financial hardship that most people have experienced in their lifetime.
"Accountants have always worked with people and businesses who are experiencing some level of stress around their finances. However, our role to support them and look at ways to keep them viable has significantly increased through COVID-19," Hou said.
Coco Hou is a CPA accountant and CEO of Platinum Professional Training (PPT) and Platinum Accounting, and she believes that while many people are feeling the pressure of the pandemic it is an important opportunity to shed some light on the mounting need for Aussies to find a good accountant.
"More and more people are needing help to work out how they can cut costs, budget under reduced incomes, deal with losses, manage the tax implications of government assistance and other challenges, and survive the unpredictable coming months and even years," Hou explained.
"The Australian Institute of Family Studies revealed in their July survey, Families in Australia Survey: Life during COVID-19, that almost half of families – 43 percent - reported lost employment, reduced hours or wages this year.
"On top of this, national property analyst company CoreLogic has recorded a third consecutive month of decline for Australian housing values. In July, housing values dropped a further 0.6 percent in what they are deeming a COVID driven housing downturn.
"People have lost jobs, property values are falling, and countless Aussies are relying on JobKeeper and JobSeeker Government wage subsidies – now is the time more than ever to find a good accountant to get you through COVID."
According to Hou, a good accountant will be able to:
* Do your tax well and on time. This will mean that you avoid any fees, do not miss out on any tax breaks or claiming anything, and ensure you are not in a situation where you underestimate your tax bill.
* Help you deal with losses. A lot of peoples' incomes have changed over the last eight months, and will likely continue to do so – an accountant will be able to steer you in a direction that sets you up for a positive financial future.
* Feed you reliable information. An accountant can help you make financial decisions that better your current financial situation.
* Create good habits. A good accountant will be able to clean up your books once and for all.
Hou has years of experience under her belt as an accountant. At Platinum Professional Training (PPT), a business that specialises in practical accountant training to assist people to be job ready and advance in the sector, Hou ensures that graduates of her training program can effectively engage with and support clients who are facing significant hardship. People running a business in Asia should consider a
Hong Kong accounting company
.
Hou has three tips that she believes all Australians need to hear in order to find the right accountant to meet their needs.
1. Ensure they are a member of a professional body
"Like many industries, accounting is regulated by a professional body that enforces high professional standards and manages accounting qualifications. On your search for a good accountant it is wise to look for someone who has the title of a Certified Public Accountant or Chartered Account – these are highly qualified experts," Hou said.
"Obviously, you do not have to choose an accountant who is certified, however it may mean that they are not prepared for bookkeeping or tax preparation, and may not have a clear understanding about the tax laws that affect your income."
2. Be open minded to a virtual accountant
"If there is one thing that 2020 has taught us it is that we do not need to be in the same room as someone to collaborate or work together. And I think that goes the same for finding the right accountant for your personal finances," Hou emphasised.
"Your accountant really could be based anywhere in the country, or the world for that matter, with the cloud-based video conferencing technology and cloud accounting software available today. If you are happy to collaborate via phone calls, email, video conferencing and secure accounting software, then there is no reason to limit your search for the right accountant to your postcode. Many of our clients are all over the country and we liaise using technology."
3. Find someone who is as passionate about saving you money as you are
"While you are shopping for an accountant it is always good practice to meet a couple before deciding which one you are going to go ahead with. In your interview process, one question that will tell you a lot about an accountant is 'what can you suggest to save me money in the future?' The best accountants are proactive and will do more than simply processing your tax return at tax time," Hou added.
"However, it is important to keep in mind you will pay the price if the law is broken by your accountant. So, make sure you are on the same page as the professional and create a plan to save you money legally."
Platinum Accounting Training (PPT) is Australia's largest private accounting training institution for accounting graduates. PPT was founded by Hou in 2008 after she personally witnessed the challenges that accounting graduates faced in the workplace.
www.ppt.edu.au
www.cocohou.com.au