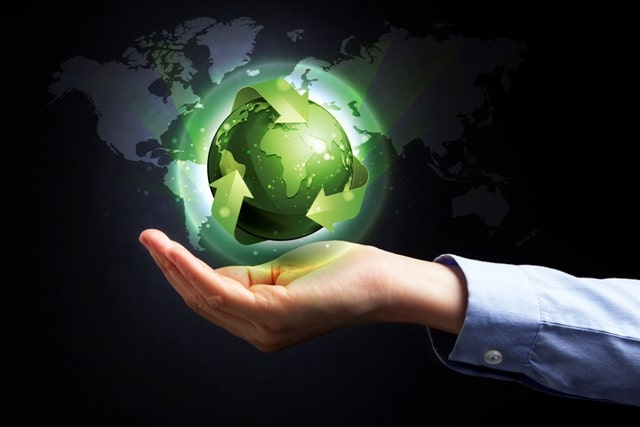 According to the National Waste Report 2018 released by Blue Environment, an Australian environmental consultant company, the construction industry produced around 20.4 megatonnes (MT) of waste in 2017.[1] Furthermore, over 6.7MT of that waste was disposed of in landfill, while the rest was either recycled, illegally dumped, stockpiled, reused, or reprocessed.
True, waste generation is a natural consequence of any construction project. This applies to new builds, renovations, extensions, and demolitions. But there is a lot that construction companies can do to minimise, reuse, and even eliminate the waste they produce during these projects.
Here's a quick rundown on the benefits of responsible waste management for construction projects, how to do it properly, and where to go from there. Hopefully, you'll learn how to implement these ideas into your own way of doing things, and work towards a more sustainable future.

Benefits of responsible waste management in the construction sector
Aside from the obvious environmental benefits, here are a few other good reasons to make waste management a top priority:


Lower building costs – By only ordering the materials you need and finding opportunities to reuse them in future projects, you'll save money and have less waste sent to landfill.
Boost corporate image – Studies show 87 percent of consumers have a more positive image of companies that support social or environmental issues. This can provide great business opportunities for construction companies.
Reduce global carbon footprint – It's simple. Less waste that ends up in landfill means less harmful CO2 emissions. Thus, helping to reduce the effects of global warming.
Stay compliant with changing legislation – Waste reduction policies in Australia are frequently updated every few years. By staying up to date with new legislation, construction companies can avoid potential fines and give customers peace of mind knowing they are compliant.

How to properly manage construction and demolition waste
Whether you have plans to start a new construction project, or you're the head of a construction company, knowing how to properly manage and dispose of waste is crucial to a more sustainable future.
The three key factors to consider are: Minimise, recycle and reuse, and categorise.
Here's a simple breakdown on how to implement each of these measures into your project:


Minimise construction waste
For new builds and renovations, take the time to calculate exactly what materials you need, and how much of each one. By having your builder, designer, and supplier collaborate with each other, they can combine their knowledge and expertise to ensure the calculations are accurate.
Another way to reduce waste is to order materials minus the packaging. You may need to arrange for the delivery of these materials as close as possible to when you need them. Otherwise, the materials left onsite could be at risk of loss, damage, and theft.
Alternatively, you can make an agreement with your supplier to have them collect the unused material once the project is complete.


Recycle and reuse
Many fittings and materials can be reused for future projects. These include picture rails, skirting boards, doors, glass panels, window frames, floor boards, stairwells, and lighting fittings, to name a few. Always manually remove these fittings first prior to complete demolition.


Categorise waste with skip bins.
What about waste you cannot help but have to dispose of? Categorise your waste into different sections. By doing so, this will speed up the disposal process for workers, and give you peace of mind knowing that the waste has been disposed of correctly and legally.
By far, the easiest and most effective way to do this, is to hire dedicated skip bins for each type of waste.
You can order skip bins in sizes ranging from 2m2 to 23m2 to suit your needs. And you can arrange suitable times for delivery and collection based on your project schedule.
Here's what to do with each type of waste:

General waste
General waste skip bins will accept most types of construction waste, albeit with a few exceptions.
Below are the most commonly accepted construction waste:
Timber

Plasterboard

Bricks

Tiles

Rocks

Furniture

Better still? Once the waste is collected, the collection team will sort the recyclables from the general waste, to reduce how much ends up in landfill.


Garden waste
Garden skip bins are ideal for the removal of light green waste (shrubs, grass clippings, and twigs), small branches and leaves, vegetation, woodchips (with no soil attached), and small tree trunks.
Once collected, the waste is sent to a special recycling centre. Here, it's turned into compost and other useful materials for landscaping projects.


Concrete
Concrete can repurposed as gravel or others materials used to build garden beds, retaining walls, and other landscaping structures.


Hazardous materials to keep out of skip bins
For health and safety reasons, some materials are prohibited from skip bins, which include the following:


Food waste

Asbestos

Insulation material

Paints, oils, and chemicals – dry paints are okay

Gas bottles

Empty chemical containers

Tree trunks

Tyres


DIY asbestos removal is not recommended and also illegal in many Australian states and territories. If you do find asbestos at your construction site, have a fully licensed and registered asbestos removalist get rid of it for you.