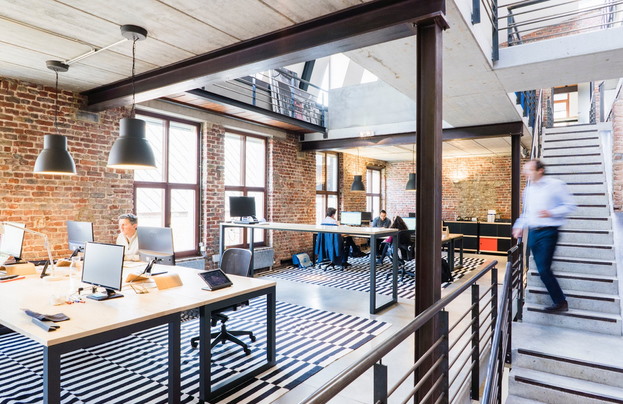 As a business owner, it's important to make sure your establishment is properly clean. If you have a physical store, you will want to impress customers rather than turn them away. In the case of an office facility, a tidy and well-organized work environment is bound to increase productivity and increase profits. In fact, an article from SmallBizTrends.com points out that businesses lose more than $2.5 million in lost productivity due to misplaced documents.

Cleanliness shouldn't come as an afterthought, but considering all the work that needs to be done every day, you may want to think about hiring a commercial cleaning service to handle routine and deep cleaning activities. You only need to look for and hire the right cleaning service that fits your needs. Here are a few tips you need to consider:
Consider the type of facility you have
Initially, you will want to know how much cleaning needs to be done. That way, you can maximize your budget for optimal results and hire the right service provider based on the complexity of the work. All you need to do is to consider the size of your establishment and the facilities that need to be serviced. If you have office space consisting of several floors, you can hire a company that provides recurring janitorial services. In the case of manufacturing plants or industrial settings, you may have to look for companies that have the skills and tools for decontaminating production areas and handling toxic waste.
Know your needs
Before you can start looking for a cleaning service for your establishment, it's important to know the specific services you need. Are you looking to give the office space a thorough disinfection? Do you need janitorial services on contract? Are you looking for a company that specializes in eco-friendly cleaning? What's important here is that you have a good idea of what to expect from a commercial cleaner so you can easily find one that fits your requirements.
Hire close to home
What are the best cleaning companies that serve your area? Obviously, you need to find one that's in close proximity with your establishment so you can avoid paying extra for logistics and supplies. So, if you are operating within or around Sydney, local companies like Freshwater Services are a good start.
Ask for recommendations
There could be several cleaning companies in your area and you may be unsure of which one to choose. The safest way you can get around this is to ask other businesses in your area. You can ask for referrals from contractors or local business contacts, especially those that have hired a cleaning company before. This way, it will be easier for you to pick one that guarantees legitimate results.
Finding a commercial cleaning service is as simple as typing a few keywords on the Google search bar, but if you are looking for one that can help you secure a cleaner and healthier environment for your customers and employees, it would be ideal to follow the tips above.