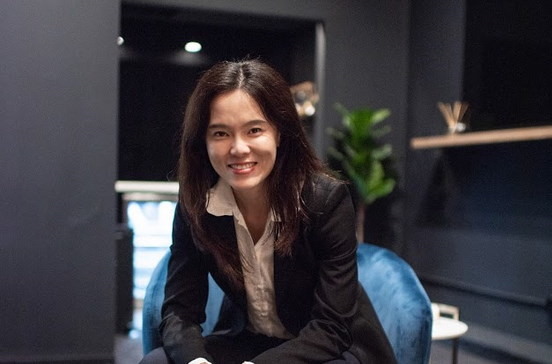 According to Coco Hou tens of thousands of Australians are turning to side gig and contacting work to generate income but are at risk of falling foul of the ATO because they are not operating their activities as a proper business.
Coco Hou CPA, is the managing director of Platinum Accounting Australia and Platinum Professional Training, a national provider of practical training courses for people seeking to enter and excel in the bookkeeping and accounting sectors.
"A lot of people have lost their jobs over the last 12 months or have been forced to cut back on the number of hours they work due to COVID," Ms Hou said.
"As a result, we are seeing a significant surge in the number of people taking up side gig and contracting work. Effectively, these people are starting up their own businesses and therefore should be managing their activities as legitimate businesses.
"For many people, this is a completely new way of earning money and they have little to no understanding of their accounting and taxation obligations and the associated requirements around setting up and running a business.
"Like any other business, they need to apply for an ABN.
"In addition, they also need to register for GST when their business reaches turnover of $75,000 or more. If you start a new business and expect your turnover to reach $75,000 or more in the first year of operation then you need to register for GST straight away."
Hou believes many people are at risk of failing to set themselves up properly from the outset.
"Bookkeepers are in huge demand at the moment. While people are busily trying to build up their client base and deliver services as a side gigger or contractor, they don't have time to be focusing on the bookkeeping and accounting side of things.
"They are going to get themselves into trouble with the ATO.
"This is why it is important for anyone who is now working in a side gig or contractor capacity to find themselves a good bookkeeper to ensure they are meeting their obligations and importantly capturing and recording all of their expenses so they can claim them come tax time.
"As you can imagine, bookkeepers are in strong demand. As a result, there are also opportunities for people that have an interest in bookkeeping to set up a bookkeeping business as well.
"Bookkeeping is an incredibly vital and important professional at any time, but at the moment with so many people in need of bookkeepers, it is also time when work demand is at an all time high.
"I strongly encourage anyone thinking about working as a bookkeeper to search out a good training course provider, make use of all of the fantastic cloud based tools available and align yourself with a good accountant.
"Cost of entry into the bookkeeping profession is low. It is a very rewarding career helping people to kick goals with their own business – and the good news is there are plenty of willing clients ready to go!"
Platinum Professional Training offers the most affordable online Certificate IV in Accounting and Bookkeeping.
Coco Hou, is the Managing Director of Platinum Accounting and Platinum Professional Training. Platinum Accounting is one of the country's leading accounting firms with a broad client base of businesses and individuals. Coco and her team work hard to deliver quality customised service and outcomes for their clients. Coco Hou is also a CPA qualified accountant.
www.ppt.edu.au
www.cocohou.com.au