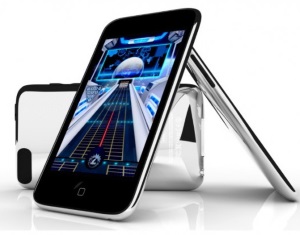 Your Business Website is the perfect way to make a great first impression. From its appearance to its appeal, your website design is a measure of your workforce's quality and credibility. A well-rounded, organised, and attractive website implies a good reputation.
As a business owner, you can probably relate to this: Your Website checks all boxes, but conversion rates are still stagnating. What's the catch? Check out your Website and figure out why it may be failing you.
For professional web design services and other Digital Marketing needs, please reach us at 1300 254 973 or write to us at info@clixpert.com.au.
Here are Seven subtle hints your Website needs a Redesign:
It Doesn't Look Impressive.
In this digitally sound world, most of us work at an incredibly hasty pace thanks to gripping technology, enabling us to be excessively attentive to whole a lot at once. Hence, you can't assume your Website will automatically grow on people. It has to make a point, immediately.
With the internet at our fingertips, we know of and come across a billion websites online, but we only engage with the striking and good-looking ones. If your Website looks dull and worn-out, it won't stand a chance. Treat your Website to a make-over. Reach out to a web-designer, and refurbish it with a vibrant palette of colors, sharp fonts, and cutting-edge graphics. Add easy-to-read infographics and allow your Website to speak for your business in style.
It Isn't Mobile-Handy.
With a slew of apps and gadgets at our disposal, laptops and desktops have become irrelevant. Smart mobiles have become an extension of our bodies and minds, and practically everyone uses one.
Popular research studies suggest that by 2025 approximately 76 percent of the world's internet-savvy population will use only their mobiles for work, assignments, and entertainment. Given these facts, you have to Make sure your Business Website is Mobile-Friendly to enhance customer engagement.
It Takes Forever to Load
Your Website's loading time can significantly affect its ranking on Google and other online Search Engines. It's like the saying, "If you snooze, you lose." This quote truly applies to your Website's performance.
If your landing page takes a long time to load, you have already lost a potential customer. To promote your business in an ever-so impatient world, Ensure Your Website loads quickly.
It Needs an Update
While you're busy with back-to-back meetings, tight schedules, and stringent deadlines, skipping a critical update is understandable. However, a design update is just what your Website needs to do its job effectively.
Irrespective of how good your Website looks or how user-friendly it is, a website deprived of its timely design update can put your customers off. Give your customers an experience worth their while by Updating your Website.
It Lacks the Ability to Convert
The primary goal of any business website is to uplift conversion rates. If your Website shows low conversion rates, it's a sign that you need to redesign your Website.
Sometimes, it's not just the design that needs rework. It could even be your digital marketing strategy that needs tweaking, or the quality of content on your Website, or customer operations. Look into these elements of your Website and Boost its ability to convert mere viewers into paying subscribers.
It's Got a Steep Bounce Rate
If most of your potential customers glance at only the first page and immediately click the "exit page" button, your Website has a high bounce rate. This shows that your Website is not striking enough to lure your customers in and make them stay.
High Bounce Rates can have many reasons, such as a high buffering time, a flashy display, substandard customer service, mediocre web-design, and shabby content. Work with a professional designer to sort these issues out and lessen your Website's bounce rates.
It's Got Deadly Competition
Yes, you've read that correctly. Your Website has to compete with a billion others in your niche or industry. The race is on, and if you haven't upgraded your Website to suit the ever-changing standards of design and innovation, your business will suffer for it.
Your Website's design has to evolve with time because that is what your competitors are doing. Check out other websites and judge your Website in comparison to others that are doing well. It's not about defying uniqueness. It's about staying up-to-date and improving your Website to remain in the game.
Your business website is a mirror-image of your business' success and your team's capabilities. Overlooking your Website's limitations can cost you in the long run. Every quarter, run a thorough check through all the elements of your Website, address the areas that need more work, and pick the right agency to get it done.
For professional web design services and other Digital Marketing needs, please reach Clixpert at 1300 254 973 or write to us at info@clixpert.com.au