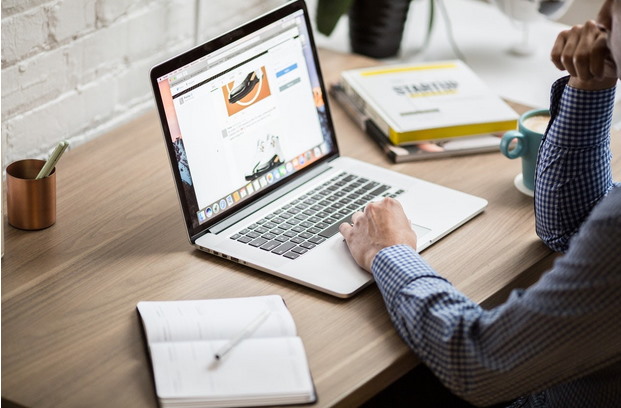 As the COVID-19 pandemic rages on around the world, business leaders are finding themselves facing challenges that could cost the business dearly if not addressed quickly. Now that more and more employees are working remotely, companies are struggling to maintain productivity and output on the same level as before. However, that doesn't mean that you are powerless in the face of changing trends – you just need to adapt to rules of the new normal.
While it is true that a big part of productivity is how well the employee automates and organizes their life, it's also important to note that you too need to facilitate productivity by investing in key areas of your business. Some of the solutions we'll be talking about today will address your internal processes and strategies, while others will have a very human factor to them. Ultimately, these solutions will work together to keep your company on the right track, speed up growth, and most importantly, ensure stability in the new normal.
Here are the productivity challenges you need to overcome.
Investing too little in employee well-being
Now more than ever before, it is imperative to invest in the well-being of your employees. We are not talking about health insurance, sick leave, and the like, because these are the bare essentials. We are talking, instead, about the mental health of your employees, and how the individual is responding to the challenges of the pandemic in their personal life. Keep in mind that this is a time of great uncertainty for many of your employees.
Some may be caring for sick family members, others might be struggling with COVID-induced stress and anxiety. Whatever the case may be, there is no denying that any such problems will significantly affect the overall productivity of your employees while working remotely or in the office.
It is imperative that you as the leader step up and address these problems head-on by talking to your employees. Analyze their psychological and emotional well-being in honest one-on-one conversations, and provide them with what they need to feel more secure and positive in their everyday life. This will not only build employee loyalty, but it will invariably elevate productivity as well.
Decentralized communications and collaboration
Now that remote work has become the norm, you can no longer bank on your old ways of communicating and collaborating with employees. If you try to get everything done via email, you're bound to make the lives of your employees more difficult, stifle engagement and communication, and hinder productivity to a great extent. After all, a decentralized workforce requires a centralized communication and collaboration system to maintain productivity on a daily basis.
The COVID-19 pandemic has changed the way we communicate nowadays, and you need to adapt to this change quickly. Be sure to integrate a unified communications system like VoIP along with a comprehensive project management solution to allow all of your teams to collaborate in real-time. This will also help you be more productive and efficient in communicating with clients and customers.
Cybersecurity challenges and their impact on productivity
One of the things that might be slowing down your entire operation without you even realizing is cybersecurity and data security in general. Your employees are working remotely during the pandemic, which means that all data flowing through your business is now out of the closed internal network and hopping from IP to IP, from device to device, and between various accounts. This not only makes your employees feel less safe online, but it also stifles productivity, especially if data leaks occur or if there is an attack on your IT infrastructure.
It's important that you invest in higher cybersecurity by educating your IT staff on leading security and automation processes. If you're running your business on the cloud, you can provide your employees with AWS certification and ensure data security efficiency at all times. It's also important to educate employees from other teams on important cybersecurity practices they can uphold in order to stay safe in the online world, avoiding scams, malware, and recognizing potential cyber threats.
Subpar employee tracking and performance management
Back when everyone was working at the office, you could have gotten away with manual employee oversight and management. Even then, it would have been wise to integrate an intuitive tool that will help you manage your employees in a more prudent way.
Nowadays, though, when people are working remotely, it is imperative to invest in reliable employee tracking and performance management software. It's not the employees' fault that productivity is starting to decay, it's a natural process due to a lack of oversight and guidance on your part. Be sure to keep productivity high by using software that allows you to monitor all resources, schedule workflow and employee time, and manage your teams from a centralized location.
Disengaged employees and company culture
Last but not least, let's not forget how detrimental a disengaged workforce can be to your brand. You can't expect any of the above to work if your employees are disinterested in their work and your company, or if they feel disconnected from their colleagues.
If you want to truly elevate productivity in the months and years to come (because the pandemic is not going anywhere), then you need to nurture a positive workplace culture that will inspire and incentivize employees to achieve greater things. Be sure to build this culture on the foundation of equality, accountability, honesty and transparency, collaboration, and mutual trust. What's more, be sure to engage your employees by having regular meetings to talk about anything else but work.
Wrapping up
Business growth in the new normal is difficult to sustain, so the last thing you need is for productivity to fall even further. Now that you know what might be truly hindering the success of your company, go ahead and use these solutions to build a happier employee collective and a more successful business.