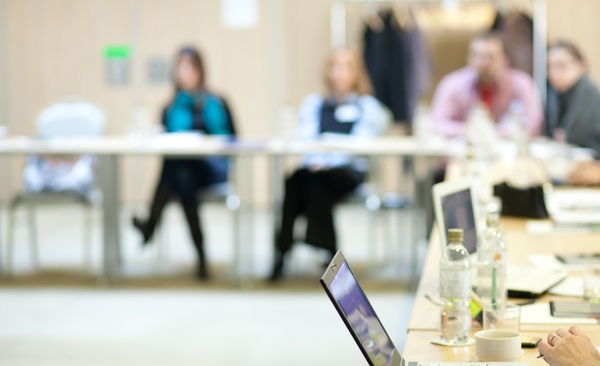 Having a side gig has never been more important than these days. With the COVID-19 pandemic shaking up the workforce, many people have relied on their jobs-away-from-office as a lifeline - the main means of earning a living.
This is only natural. In a world where nothing seems sure (and 2020 has proven that this world is much closer than we have thought), having a job on the side seems like a thing we can rely on.
And through time, you might learn to enjoy your side gig as well. Therefore, you will want to make it your main source of income. But how do you turn a side gig into a business? By following these 5 simple tips.
Number 1: Develop a Good Plan
You have probably heard this countless times now, but starting a business is a lot like building a house. You start with a strong foundation and then build upon it. Without it, your house will not have the stability it needs, and you will risk a lot by living in it.
Similarly, starting a business without a proper business plan can only spell trouble. You might not even know in which direction to take your endeavors, or how to measure your success. Without things such as those, there is no business.
Luckily, the world of technology offers an easy solution to this problem. All you need to do is to grab one of the top business planning software services available online. With it, you will be able to create an amazing plan even if you have no experience in the business world.
Number 2: Surround Yourself with Right People
The next step in the great scheme of things will be to create a proper team that you will work with. This might seem easy but is actually quite tough. Your first impulse might be to call a couple of your best friends and start the journey together. However, this can lead to conflict which you can easily avoid.
So then who are the people you will want on your team? Well, this depends. In order to find the best matches, you will need to look inward. Think about your strengths and your weaknesses. You will want to figure out what these are and find the people who will compliment them nicely.
For example, if you are not too keen on social media and marketing, then finding an expert in this field will launch your new business into the stratosphere. If the logistics are not your strong suit, then find a manager who will be able to organize your team better.
By being honest with yourself, you will be able to figure out exactly what your company needs. This way, your business will be much better off in the long run.
Number 3: Be Careful about how you Spend your Money
Probably one of the top reasons why you want to turn your side gig into a business is to earn some money. However, in order to run a successful business, you will need to invest some of those earnings back into it. What makes a difference between a success-story and those who fail is how much you invest in it.
It's important that you do not spend your money too quickly. A lot of first-time entrepreneurs will be all-too-excited about their little business baby, and start putting all the capital into it. Always keep in mind the dark statistics of only half of the businesses meeting the five-year mark. If you are in the half that didn't make it, then this is the money you wasted.
Therefore, you will need to create a good sales funnel. The customers need to bring money into your company - otherwise, you won't even survive, let alone thrive. You will also want to work on your conversions. If your clients do not stay after one interaction, you will lose a lot of money always chasing new ones.
Furthermore, make sure you know what you are spending money on. Control your investments and you will control the flow of income. Finally, make sure to always check what your competitors are doing. It is a competition, after all. And if you are unsure about how to do any of this, then get a financial advisor on the team to handle it.
Number 4: Understand the Lingo
Of course, none of the steps we have mentioned is important if you have no clue what we are talking about. Before you even start your journey into entrepreneurship, you will want to make sure you know exactly what everyone is talking about.
Are the words "sales funnel" or "customer retention" making you scratch your head? Do you know the differences between a lean and an agile methodology? The business world is full of things to explore, and we strongly encourage you to do so. You never know what you will learn along the way, and the ideas you pick up can easily help you with your business too.
Number 5: Manage your Time
Finally, the thing that should always be on your mind is when you are working on your business. Every business which starts as a side gig carries a huge risk of burnout. If you want your business to succeed, then you will want to dedicate your most productive hours to it. But if you are working nine-to-five, then you will either work on your business when you are tired - or postpone your side-gig hours to the early am-s.
This can cause a lot of stress and can lead to you giving up on the idea altogether. Therefore, make sure you avoid getting burnt out by your prospects. Plan your time in a smart way - or consider taking a break from your office work to focus on your personal business.
Stress management is the key here - and by being able to stick with your idea and push through these blocks, you will be able to turn your side gig into a business you have always dreamed of having.