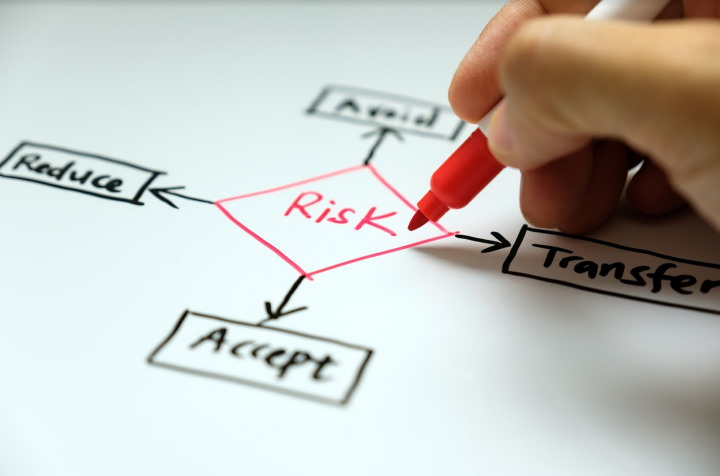 The safety of your employees is one of your most important responsibilities as an entrepreneur. Aside from slowing down the daily operations of your business, injured employees can adversely affect the brand of your business. The latter will likely happen if the injured parties decide to file a case against your business.
Risks are always present in the workplace, but there are many ways to mitigate these. Along with creating and implementing an improved risk management plan at work, you can always hire professionals, such as
Opira
, to help you identify and avoid risks.
What Is Risk Management?
As the name suggests, risk management is the process of identifying hazards, assessing how these risks affect the business, and controlling the situation by mitigating or avoiding these risks.
Risk management is vital in the business landscape as this allows entrepreneurs to define objectives and implement short-term strategies to achieve these objectives.
How Can You Improve Risk Management At Work?
Regardless of the nature and size, every business in the world has risks to face. The business arena is unpredictable, which means that risks will always be present. The unpredictability of when and how severe these risks should convince you to implement a risk management plan for your business.
Here's how you can improve risk management at work:
1. Identify Risks
Contrary to popular belief, improving risk management at work doesn't have to start by treating the risks. It'll be challenging for you to do this if you don't have any idea what these risks are.
The first step to improve risk management at work is to identify risks. Risks in business can come in many forms, like legal, market, environmental, and even regulatory risks, and it's very important to identify all of these as soon as possible.
Depending on your preferences, you can document these risks manually or use a risk management software or app that allows you to insert and update information directly to the system.
2. Analyze The Risk
After identifying the potential risks your business can experience, it's now time to sit down and analyze these risks. This is one of the most vital steps in improving risk management at work because analyzing risks will make it easier for you to determine the scope of the risk and how these risks affect certain factors in the company.
For you to properly analyze the risks you've identified, determine their seriousness and severity, and which business functions will it affect. For instance, if you want to lessen slip and fall accidents at work, you need to understand first how these occurrences affect your business. When an employee is seriously injured after slipping at work, is it only the operations that's affected? Or is the business's
financial health
also at risk?
The information you can acquire from this analysis will allow you to create a risk framework that evaluates risks and educates your manpower on how severe these risks can affect the business.
3. Treat The Risks
Now that you're fully aware of the risks that your business can experience, you can work on eliminating or containing such risks. You can do this by connecting with the experts or stakeholders of the areas to which the risk belongs to. When treating risks involving workplace safety, you can connect with employees who are often exposed to a hazardous environment.
Depending on the scope of the risks, you can usually treat these by regularly contacting the stakeholders involved so you can schedule meetings and have thorough discussions. You can also make use of emails, spreadsheets, and phone calls to easily share relevant information.
If you want to improve the safety of your employees by addressing hazardous risks, you can continuously work with individuals who are regularly exposed to heavy machinery or equipment. These people have firsthand experience as to how these tools work and what are the possible hazards from these tools.
During this process, the upper management is expected to keep a close eye on the solutions suggested in treating risks.
4. Document And Audit
Risks come in different forms and severity. You might have created solutions to specific risks, but, more often than not, these solutions don't guarantee a 100% success rate. This is especially true if you'll be using these solutions for the first time.
For you to improve your business's risk management plan, don't forget to document and audit. This means that whenever risks take place, you should document information about that risk and what solutions were applied to solve the problem. Documenting the entire process will help you determine how often risks affect the business and how effective your solutions are.
The information you can acquire whenever you document your business's risk management efforts will make it easier for you to improve your plan as you can see which works and doesn't.
Think Long-Term
Improving risk management at work should be part of your to-do list as an entrepreneur because the long-term success of your business depends on it. The safer your employees are at work, the more efficient your business will be in providing products and services to your customers!