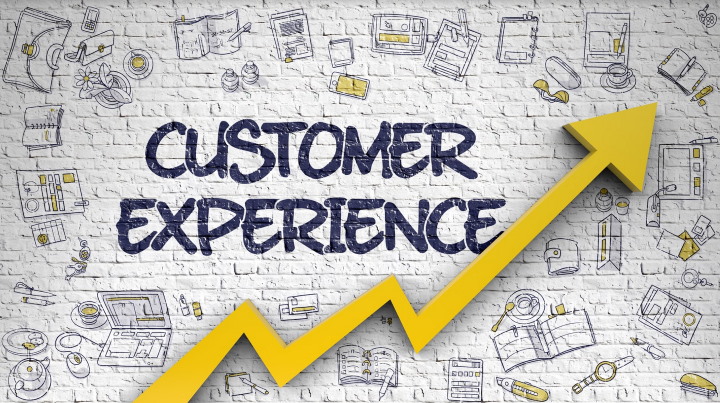 Client satisfaction underpins the success of any business. Therefore, if you're determined to have the edge over your business rivals, focusing on this area is very much advised.
There's no better and effective way of appealing to your customers than treating them live VIPs. If you keep providing your clients with outstanding customer service, this will have a positive knock-on effect on your business. This is because your clients will keep coming back for more business and also recommend your company to their friends and family.
If this is what you're hoping to achieve, worry not. Here's an outline of five ways of treating your clients like VIPs:
1. Personal Attention
There's no better way of giving your clients VIP treatment than giving them their deserved personal attention. However, this doesn't mean intruding on their personal space. It, instead, involves providing them with individual attention while still not being too pushy or suffocating; otherwise, you could come off as a turn-off and drive them away from your business. Your goal should be to let them know you're always there if they have any need that must be fulfilled.
Another way of giving personal attention is greeting clients by name. Doing this makes your clients feel treasured and more relaxed as they see you prioritise them.
A step up towards making clients feel very important is by providing them with
Sydney chauffeurs
during client calls. Clients will surely love the special treatment that comes with a door-to-door chauffeur service that allows them to travel to and from your business meeting in utmost comfort and without any hassle.
2. Listening To The Client's Feedback And Taking Needed Action
Thanks to social media brand mentions, customer service inquiries, and customer reviews, the business can now get valuable feedback on a client's experience. Using these platforms, you'll know how you can improve the customer's experience. By taking action on the recommendations made by your clients, you make them feel that their opinions are valued. As a result, this creates an emotional connection with them, making them more attached to your brand.
Therefore, this is a strategy you should employ if you're a business owner looking to form solid relationships with your clients. When you do this, they'll start feeling like a priority as their feedback is acted on, making them loyal clients.
3. Make Your Clients Feel At Home
Another effective strategy of providing your clients with VIP treatment is by ensuring they feel comfortable and relaxed whenever they're in your establishment. You can do this by giving them refreshments, including herbal tea, iced water with cucumber or lemon slices, or specialty coffee as they wait to be attended. Doing this makes your clients feel comfortable and relaxed. Moreover, providing them with such classy drinks instead of the standard coffee or tea makes them feel that you do value them.
With every customer always hoping to receive VIP treatment, doing this allows you to achieve precisely that. As a result, your customers will become more loyal to your brand.

4. Always Do What You Promise Your Clients
Business success
is closely linked with how much value you can provide your clients. The greater value you offer them, the more likely you're going to outperform your business rivals. But, for this to be achieved, you should always deliver on everything you promised your clients. You also should aim to offer your customers with better services than what you had promised. Examples of ways you can achieve this are finishing the work assigned within the deadline and offering your clients with greater support and help.
It would be best if you're also willing to go the extra mile on your promises. An excellent way to do this is by giving your clients gifts such as branded notepads, pens, and calendars. By doing this, your clients will feel that your business values them.
5. Admit And Correct Mistakes Immediately
To err is human. However, as a business owner, it's your responsibility to admit whenever you make a mistake. Put measures to ensure the matter is promptly addressed. The most common errors that directly affect your customers include:
* Under-delivering and over-promising
* Focusing on the customer policy rather than the customers
* Not training and inspiring your team of employees
* Hiring unqualified staff
* Ignoring customer feedback
To avoid affecting
customer satisfaction
, retention, and your company's success, it's essential to come up with a suitable solution immediately. Otherwise, you might end up having a hard time with some customers who are somewhat challenging to handle.
But, if you're competent and quickly admit your mistake and get it resolved as soon as possible, your client will see that you strive to ensure they always get the best quality service. This makes them feel appreciated and more willing to do business with you in the future.
Takeaway
Making your customers feel special should be your primary focus as it dramatically determines whether your business will be successful or not. While doing this might sometimes be a challenge, this post has highlighted useful tips on ways to treat your clients like VIPs. Knowing this, you'll be in a position to improve customer retention and boost sales.