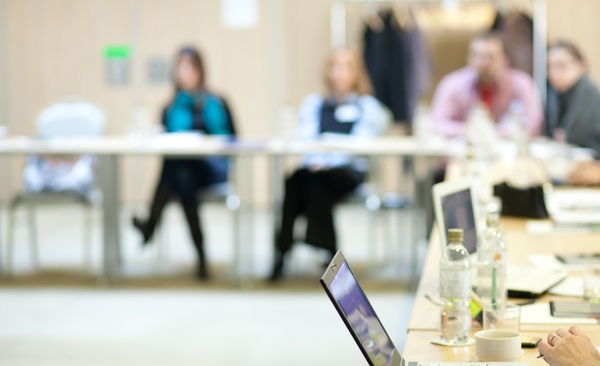 Businesses need to keep up with the latest technology. Falling behind leaves them vulnerable to having a competitor steal a march on them. At that point, they're unable to offer the same range of services, and being unable to stay ahead in a competitive market is almost inevitable.
Here are 5 essential tools for any business to avoid falling behind the curve.


Effective Phone Systems
An outdated phone system isn't something that's hidden away. Poor quality business telephone systems will irritate potential customers and put off current ones from calling. They'll end up making other choices just to avoid having to do so.
The latest business telephone systems are far superior to those in the past. They are digitised, include both call recording and voicemail capabilities to track what's being said and have a host of other features to boot. The systems from NextGen include selectable call routing, queued calling, and the ability to route a specific caller to a particular extension too. They're worth checking out.


Secure Cloud Technologies
Paper is outdated as a business tool today. Instead, using a secure cloud service to store business records is far more convenient. It makes it possible to search all records at a click of a mouse and keep multiple historic versions of a file to capture all changes over time.
Encryption technologies ensure that the data is both safe during transit and while stored. Moving to an almost entirely digital system also saves space in the office for storage, making it easier for staff to socially distance themselves.


Reliable Email Platform
A reliable email platform is essential to receive messages and keep in touch with customers.
It's beneficial to separate email hosting from web hosting when it comes to email and the company's website. Therefore, should the web host run into trouble like a DDOS attack, the email system will likely be unaffected.
Some of the better email platforms for security and reliability include Microsoft Business Basic and Google Workspace. Each platform has multiple packages depending on what's needed.


Timesheet Management
To keep track of who is working on what shifts and those employees with planned days off, it's useful to have a timesheet for the office. Timesheet management can also be done to check-in for lateness by staff, but that shouldn't be its primary purpose.
Excel can be used to track attending employees and those that aren't in the office. However, there are also various software solutions to provide more sophisticated reporting trailing back over weeks and months. The latter might be useful if the HR department wishes to use the records to address the tardiness of an employee in the mornings.


Accounting Software
Accounting software has moved away from being standalone and now fully embraces cloud-based solutions. Not everyone is on board with this switch and so software providers still often have downloadable versions for installation should that be preferred.
Accounting solutions like Intuit Quick Books, Xero, FreshBooks, and others fill this need. Some packages offer global accounting solutions handling multiple currencies, whereas others are dedicated to supporting a single country like Australia, the UK, or the USA. The latter is often preferable because the software includes information relevant to accounting and other requirements in that country.
When armed with these five solutions, it should be possible to stay current with what's needed in modern business.