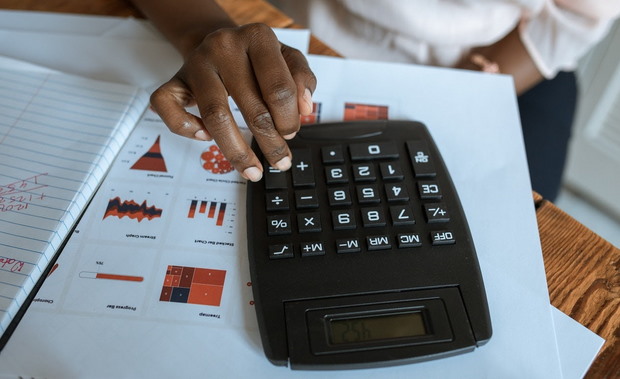 There are many reasons why the majority of startups fail within the first three years, and poor decision-making is definitely one of them. To stabilize your new business and make it grow safely in a specified timeframe, you need to invest in the right departments, processes, and micro-goals in your organization. In other words, you can't expect to succeed without continuously investing back into your startup.
That said, investing internally is a complex and nuanced task, and one wrong move can send you into a downward spiral of financial losses and rising operational costs. To scale safely and facilitate growth, you not only need to invest in your business, but you have to make all the right investments on the first try.
Now that you have secured your financing as a startup, it's time to start investing in growth and scalability, so here are the five key areas you should start investing in right now.
Balance in-house hiring with outsourcing
If you are to make it as a startup in those first couple of years, you have to optimize your payroll expenses. On the one hand, you need talented individuals to take your business forward, but on the other, acquiring top talent can put a serious dent in your budget. And as you already know, the top talent doesn't work for a promise of a better tomorrow.
This begs the need for startup leaders to take a more calculated approach to hiring. Your goal should be to prioritize your investments in different departments, but also to outsource when and where necessary. As a startup, you should rely on the more affordable freelancers and agencies around the world that cost less to deliver exemplary work.
Some of the processes you could outsource to save money and supplement your core team include:
Accounting and taxes

Marketing and advertising

Content creation and copywriting

Search engine optimization

Customer service

Legal

Web and app development

Graphic design

Assistants
Invest in the right automation
Automation is one of those buzzwords you hear a lot nowadays, and if we're being honest, it's not cheap. However, for a startup, automation of certain tasks and processes around the company can be a great way to minimize expenses and improve productivity and output. You shouldn't look at automation as this all-encompassing, business-wide solution, but more as a tool to make different departments more efficient, and a way to make your life easier.
As a leader of a startup, you're probably wearing many hats, so automating a number of menial processes is a great way to focus on the mission-critical tasks and objectives. Also, keep in mind that automation software often eliminates the risk of human error aside from saving you time and money, which allows you to safely grow your company and preserve your brand's reputation.
Scale and optimize your cloud
As a startup, you're probably running your business in a cloud environment, and you're most likely working with a cloud provider. Unless you got a big investment or big business loan that allows you to provision in-house IT systems and a cloud environment, you're most likely running your operation through one of the big cloud providers like AWS, Microsoft, or Google.
Now, to maximize the efficiency and cost-effectiveness of your AWS cloud, for example, it's important to invest in skilled and professional AWS cloud management that will optimize your usage, ensure all applications are running smoothly, and minimize monthly costs. Cloud management is one of those processes that you should outsource in order to ensure business stability, but also reap the full benefit of the cloud.
Focus heavily on marketing and dissemination
In the modern business world, you can't expect to get very far without proper marketing and brand dissemination. That said, marketing is usually not the first priority for startups that are strapped for cash, but it's an important investment just the same.
The key is to take a more strategic approach to your marketing efforts. Instead of trying to conquer the online world, you should narrow down your marketing investments to the tactics that make sense for your company. It sounds pretty self-explanatory, but discovering your most lucrative marketing opportunities takes diligent research and planning.
Leverage your analytics and CRM tools to identify the marketing channels that bring value to your company. If you're investing in social media, invest only in the networks that are relevant for you. For example, posting on Facebook might not make sense if you're looking for professional contacts and strategic partners – LinkedIn might be more suited to your needs.
Invest in innovation and development
Lastly, this is the time to embrace a flexible business model that relies heavily on innovation and development. A startup cannot remain stagnant if it is to grow, rather, you should always act on client and customer feedback, as well as on the latest industry trends.
You should strive to innovate your way to growth and success, and keep developing and optimizing your products and services to engage your target demographic, dazzle the investors, and get people to convert. If you have to allocate financial resources to any department to scale and grow, then it should definitely be product innovation and development.
Wrapping up
Growing a startup is one of the most stressful things you can do with your time, but the long-term rewards are well-worth the effort. Be sure to invest in these areas of your business to grow your startup safely and scale as you continue to ascend the industry.