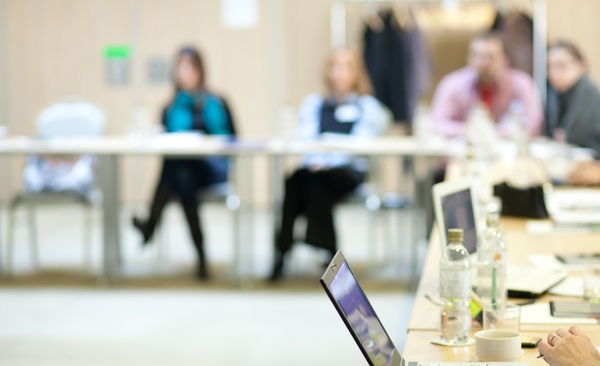 Did you know that corporate culture is a crucial ingredient in your company's success? Corporate culture is more than just a demonstration of how your business interacts with your customers and the world—it is a representation of your company's values. It forms an essential part of your company's DNA and in many ways, it can make or break your business.
With a positive corporate culture, you can attract the brightest minds and talents without even trying. When your employees are happy and motivated, they are more likely to stick around for many years.
If you are running a business and the concept of corporate culture is new to you, then now is the best time to think about achieving a culture that will help your business and employees thrive. Here are 8 ways to cultivate a winning corporate culture:
Build positive relationships
Not so many managers realize how important fostering positive relationships in the workplace is. When your employees are friends with one another, they are more likely to engage in their work. Spearheading volunteer opportunities, creating affinity groups, planning company trips, going bowling, throwing a barbecue party, and setting up clubs within the company are great ways to help your employees develop relationships beyond work. With strong relationships, your employees are more likely to become motivated to perform their duties every day and develop a sense of love for your company.
Create a healthy working atmosphere
You know how hard it is to work in a non-conducive working environment. Since a positive work environment has a direct impact on the brain, it helps boost employee engagement. When your employees are engaged, they become happier, more motivated, and productive in the workplace. Creating a healthy working atmosphere doesn't necessarily require offering free food or sleeping quarters. You can treat your employees to a meal once a week or at least leave post-it notes with motivational quotes in their workstations. Such small gestures can make a huge difference.
Acknowledge your employees' achievements
One of the easiest ways to create a positive corporate culture is by recognizing your employees' accomplishments. As their employer, it is your duty to make them know that you notice their efforts and that you are proud of their work. You can tell them verbally that you are proud of their accomplishments or send them an email informing them of a job well done. Always let them know that you appreciate the things they do for your company.
Make your employees feel that you care for them
Employees become more engaged when they feel that the management cares for them. That is why one essential strategy in building a winning corporate culture is investing in your employees. Make them feel involved in the business by being transparent to them about the developments happening within the company. The more they feel involved and needed, the more motivated they will become. Another way to show them that they are important is by investing in their development, either by signing them up for a mentorship program or helping them with their promotions.
Set clear goals
Your employees will love to know where they stand in your company and how the work they do contributes to the achievement of your corporate goals. When you establish clear, achievable, and realistic goals as a company, your employees know that you are all on the same page about what you want to achieve and what contributions they can make. Knowing that their contributions help the company matters to your employees, as this allows them to take more pride in the work they do. As their employer, you can create a system like Fusion Culture management software that helps your employees track their accomplishments in relation to your company's goals.
Respect your employees
The one most important thing that motivates employees to work is the feeling of being respected. While the idea sounds simple, the truth is that not all employers realize that their employees are human beings who deserve respect and appreciation, too. When your employees feel that you respect them regardless of their status, it will boost their morale and help them develop their loyalty to your company.
Provide learning opportunities
By providing your employees with opportunities for continuous learning, you do not only help them grow in knowledge but also create conversations that will turn your workplace into a knowledge-sharing platform. This will eventually create a positive impact on how your team interacts with each other, build their relationships, and your business. It is also a great way to make your employees feel that you value them.