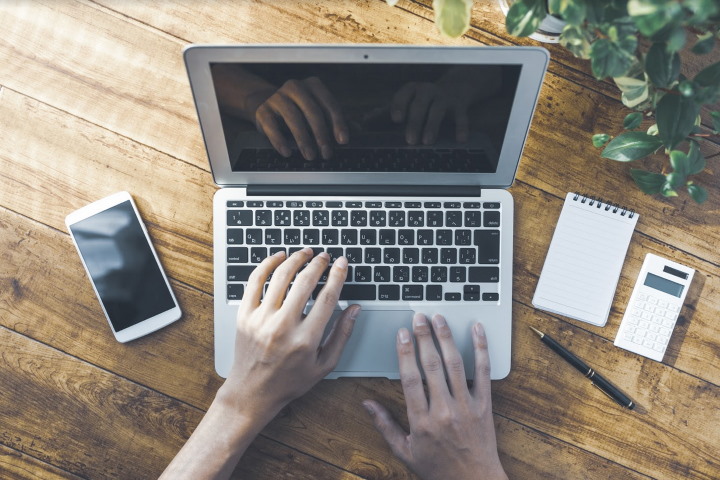 The Covid-19 pandemic has greatly impacted every sector, but mostly the sectors of education, agriculture, business, entertainment, and sports. In sports, the equestrian industry has seen both the negative and positive effects of the pandemic. However, what's more notable is how equestrian e-commerce managed to have skyrocketed despite the seemingly insurmountable challenges.
The Impact Of The Covid-19 Pandemic On The Equestrian Industry
The coronavirus pandemic affected the equestrian industry in different ways. Local horse shows were shut down, while the Olympic Games were postponed till 2021. These were, indeed, a very sad time for horse riders and horse show fans.
Horse owners have been affected in the way they have to keep, exhibit, and trail-ride their horses. It should also be noted that during these trying periods, the feeding, caring for, and general upkeep of horses have become very challenging. Subsequently, this has also affected the finances of horse riders and keepers.
Moreover, since most events were cancelled, a lot of the retailers of equestrian supplies and merchandise had to close their brick-and-mortar stores, which also meant a job loss for most of their workers. The same goes for those who work on event venues.
The Move Into Virtual Space
However, as adjustments were made with ongoing lockdowns, retailers sought ways to continue their business, although in a different way. In just a few months, the equestrian e-commerce stores started multiplying, which made it possible for the sport and its events to recover and even thrive. Most major commercial activities like buying and selling can now be done online. As the equestrian industry delves further into online space, access to equestrian sporting supplies has also improved. Although converting physical stores to online stores seems to have become the norm already, equestrian e-commerce flourished more than it was expected to.
Some of the changes the equestrian industry put in place in response to the pandemic's restrictions are:
Materials like horse helmets, racing apparels, and other things needed to hold an equestrian event are now sold online instead of physical stores.

Equestrian events are now watched and judged virtually.

Trainers were mandated to send out training videos in place of physical training sessions.
The Flood Of Equestrian Supplies Online
Since the emergence of the Covid-19 pandemic, equestrian business owners have taken to the internet to sell their goods on platforms such as Amazon, among many others. More buyers are also choosing to shop online instead of visiting physical stores.
The compulsory lockdown that restricted consumers to go about freely as they used to, and the closure of markets in a bid to enforce social distancing rules, have both brought about an increase in e-commerce activities in the equestrian industry. This isn't surprising as the world is going virtual now, so it's only normal for the industry to follow suit.
Take Amazon, for instance. You'd find over 17,000 items listed for sale under the equestrian sports category. These include halters, saddles, saddle pads, harnesses, grooming supplies, etc. Other online marketing platforms have also been flooded with equestrian sporting materials including horse trailers and horse helmets. Even though many physical events in the equestrian industry have been either cancelled or postponed, most of them just moved to the virtual space. This means that there'll still be participants who would be in need of materials. Thanks to the e-commerce platforms, these essentials still remain available for purchase.
Growth Acceleration And The Increase Of Consumer Demand
IBM's U.S. Retail Index suggests that the pandemic has accelerated the eventual shift from physical to online stores by 5 years. This is evident in the equestrian industry as there's been a massive growth in related online activities due to the pandemic. Around the world, more and more consumers are now shopping online more than they ever did before the pandemic.
It's also been observed that there's a lot of panic buying on the e-commerce stores during the pandemic. So much bulk buying was done that some sellers would find it challenging to keep up with the high demand.
Moreover, most horse riders and keepers who were able to afford it often buy their supplies in bulk to ensure enough supply for their horses, especially when lockdowns are expected. The increase in the demand for equestrian event materials on online stores also drove more retailers, old and new, to start an e-commerce business in the equestrian industry.

Sustaining The Rise
The use of technology is now rampant. Outside, you'd often see people walking around with at least one smartphone. This has also drawn more consumers to the online space than ever before. The coronavirus pandemic shifted the focus of many people from the physical space to the use of technology, where the world is like a digital village.
A lot of equestrian supply buyers and sellers also prefer the convenience of conducting their activities online instead of in-store, especially when fast delivery is available. Even after lockdowns have been lifted, consumers still continue to lean more towards online shopping. Since consumers would readily pay for convenience, e-commerce has been quite profitable for a lot of business owners. Impulse buying, which sellers love, is also more common online, especially when products are advertised creatively.
Business owners also find it easier to advertise their products and services online. This also means they can reach consumers faster, and keep track of orders better using computer systems. If anything, this only means it's very likely that the rise in e-commerce activities in the equestrian industry will stay for a good while.

Conclusion
From the above, one can easily see how the coronavirus pandemic affected the equestrian industry, and its subsequent rise in virtual space. A lot of equestrian e-commerce business owners today have leveraged this to create a sustainable market for themselves. Consumers have also taken to the online space to shop for their needs, with much more convenience. Without a doubt, it's a win-win for both sides, and it's safe to say that the rise in e-commerce activities in the equestrian industry is definitely here to stay.