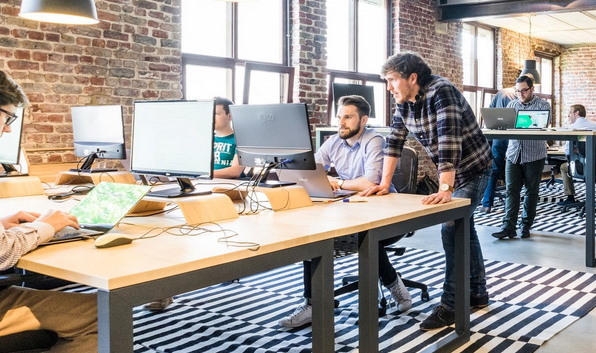 Especially at today's high-growth firms like Amazon, Google, Apple, and the like, the success of the company as a whole is very largely due to the aggregate efforts of their product managers.
The big tech firms, in particular, have enjoyed explosive growth over the past decade, and even more so over the past twelve months, making up a startling fraction of the worth of the US stock market. Crucially, this growth has not simply been due to rolling out a static product line to an ever-greater proportion of the global population (though this has certainly been achieved), but also in both constantly upgrading existing products and in entering entirely new product categories.
Some readers might be too young to remember, but there was a time when Amazon's main rivals would have been bookshops like Waterstones in the UK or Barnes and Noble in the US and when Google sparred with Ask Jeeves.
This was less than two decades ago, but nobody would have guessed then that the dotcom companies of the time would become tech giants launching satellites, experimenting with AI and self-driving cars, and even, in the case of Facebook, experimenting with their currency.
This rapid innovation and differentiation – maintaining market dominance in one area whilst expanding to offer disparate lines of products elsewhere – is due to the sterling efforts of product managers. These are the crucial individuals who coordinate the work of constantly updating old products and bringing forward new offerings.
The upshot of this is that "product manager" is quickly climbing the career wish list of the best and brightest. Previously, the best grads from the best universities would largely head off to New York or London to work in finance or management consulting. However, the equal prestige and better working conditions offered in Silicon Valley have seen a growing stream of talent board flights to San Francisco for product management roles.
A job for you?
All this begs the question of whether and how you the reader might land a coveted PM job for yourself at a top-level firm. Whether you are trying to figure out if product management might be a good fit for you, or if you are already sure and want to understand what recruiters are looking for, this article should help clarify the key skills upon which HR departments and interviewers will be selecting candidates. For a lot more detail on all this, www.myproductmentor.com is a great resource.
Not all PMs are alike
Before diving into the product manager skillset, it is important to understand that the precise demands of each role at each company will differ and will mean that recruiters are seeking out slightly different combinations of abilities.
For example, Amazon separates its standard PMs from PMTs – that is, Product Manager- Technical. The latter, as the name suggests, is tasked with more technical projects where there are greater demands on the product manager in terms of depth of engineering knowledge. PMTs need all the same skills as a PM, but with the addition of relatively strong IT capabilities – with this additional demand being compensated with a higher pay packet.
The lesson here is that you the applicant must always seek to understand exactly the demands of the specific position to which you are applying and what it takes to add value in that role – this is what your recruiters will care about!
The Core Skillset
That being said, no product manager is being employed solely as a technical specialist, and the core skills required for success in a PM role will be pretty consistent across firms. Let's take a closer look:
Organization and Management
Product management is all about integrating the various inputs from engineers, marketing, executives, suppliers, etc. Keeping not just yourself, but all these other parties organized and on the same page as one another requires prodigious levels of the organization.
If you are the sort of person who finds an incomplete to-do list from three weeks ago under a mug on your desk and realizes you have forgotten a lot of crucial tasks, then this might not be the career for you. Recruiters will ideally be looking for evidence that you have previously been successful in managing complex projects to successful outcomes.
Leadership
Leadership and the related skills around decision making and communication are the primary reason product managers are employed. If all the various technical specialists, marketing, logistics, and other staff a company employs, as well as those at partner suppliers and distributors, are an orchestra, you as the PM will be the conductor.
Just as the conductor does not need to be an accomplished cellist or percussionist to compel his charges to wow an audience, so you as a product manager do not need to be the best software engineer or marketer to facilitate the deployment of a successful product. The key in both cases is to lead a diverse group to an outcome greater than the sum of their parts.
Creative Problem Solving
Management and leadership in many ways boil down to solving a sequence of problems across multiple domains. As PM, the onus falls upon you to set in place plans to get things done and then to iterate and find ways around when something unexpected crops up.
At another level, product management is also about creatively solving customer problems – whether this is in meeting an unaddressed customer need with a novel product offering or subsequently refining that product and ironing out glitches in response to customer feedback.
Passion and Determination
Product management can be incredibly demanding, especially when an imminent deadline is bearing down! Unfortunately, this is simply part of the job and firms are looking for individuals who both thrive in this kind of environment and are sufficiently passionate about what they do to go the extra mile and put in the long hours when this is required.
Over to You!
Hopefully, this article has clarified the traits that are required to work as a top product manager, do you can decide if this might be the career for you and, if so, ace the subsequent selection process and land a job at a top-level company!