Bridging the gap between the digital and physical world seems like a far-fetched idea. SuperSoniQ has used FiberSense, allowing one to avoid accidents and make more accurate decisions when maneuvering through public spaces and unpredictable traffic. Through VIDAR, FiberSense delivers accurate data across oceans into different continents.
Inner Workings of FiberSense
From its base in Australia, FiberSense uses unique technology turned into a service featuring fiber optics weaved into a biometric nervous system. Connected parts of the city collect information from the environment, turning it into data best for construction event notification and traffic management in busy streets and highways.
The company uses vibration detection and ranging (VIDAR) technology that measures vibrations occurring around fiber network access. FiberSense features a combination of characteristics using the range of RADAR with the taxonomical ability of SONAR.
FiberSense aims to deliver accurate real-time awareness across the entire footprint of a city from a different dimension. The application is vast and feeds on a patented real-time data feed of all objects and events in the city, allowing stakeholders to be aware of looming danger upfront.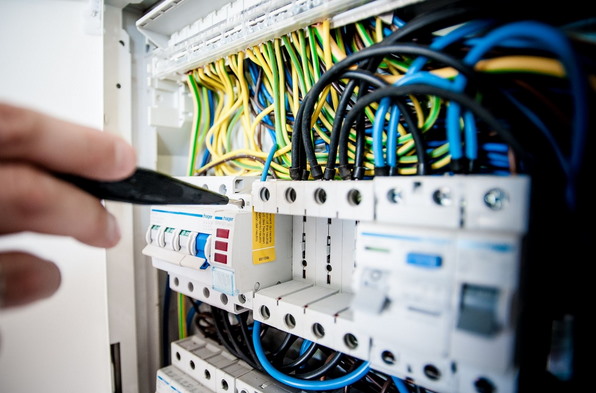 Uses of FiberSense
The FiberSense ACS sonar monitoring system is ideal for its role in;
Detecting water leaks. The advanced FiberSense ACS sonar monitoring system allows experts to detect specific parts with leaks and malfunctions. Accurate detection of affected areas reduces the time taken to complete repairs while minimizing the wastage of scarce resources.

Limiting the availability of unauthorized projects. One may use the FiberSense technology to point out unauthorized digging near utility assets like gas supplies and water mains. Finding the precise location of major pipes and supply reduces the possibility of an accident.

Maintaining traffic flow. The application features high-resolution traffic flow by monitoring the start and stop of trips and speed profiles per vehicle within the sensing area. FiberSense seeds vehicle profiles, detecting traffic incidences and initiating response, autonomous vehicle monitoring and operation, pedestrian assistance, and driver assistance apps.

Improving security. Unlike the biometric identification systems focusing on facial recognition, the FiberSense ACS sonar monitoring system features a highly effective database. The platform goes beyond recording sensitive personal data like voice, face, and fingerprints.

Why Should I Consider FiberSense?
The FiberSense ACS sonar monitoring technology was founded and designed by the CEO Dr. Mark Englund and Bevan Slattery. Dr. Englund is a renowned Australian serial entrepreneur and engineer with a Ph.D. in sonar-based and optical fiber sensors. Bevan Slattery is also a leading Australian entrepreneur and co-founder of PIPE networks.
How to Access FiberSense ACS Sonar Monitoring Technology
Despite its development in Australia, FiberSense is available to consumers with the right device and connectivity. You may access the technology as a service based on the SuperSoniQ podium. One may use the FiberSense ACS sonar monitoring technology to keep track of submarine cables. The network system delivers accurate data across oceans and continents.
Bottom Line
FiberSense ACS sonar monitoring technology from SuperSoniQ improves safety, security, efficiency, and productivity among the involved stakeholders. The platform features Vibration Detection and Ranging Sensor Technology in reshaping the mapping technologies, dynamic objects, and occurrences in the city through the day.