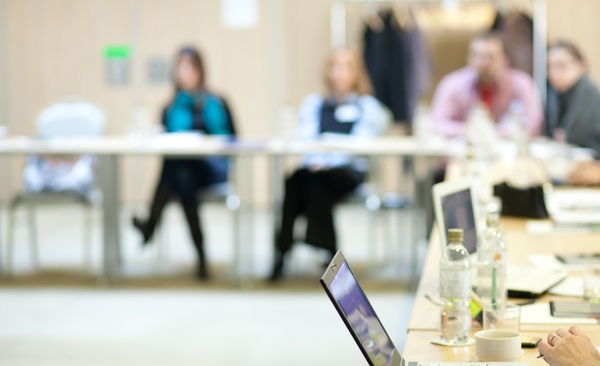 Are you thinking of starting your own business? Is your excitement somewhat clouded by your overwhelming list of things that need to be done before you can officially call yourself a business owner?
The good news is everything doesn't have to be done at once. Some functions are more urgent than others and need to take priority.
To simplify the process, I've divided your to-do list into smaller sections. This business startup checklist will make it easier to prioritise the most urgent functions.
Section 1: Important Steps to Start Your Business
The first section covers the basic steps to get your business off the ground.
Market Research
The most important aspect about your startup is that it needs to be something that there's a market for. Will your product or service make enough money to cover costs as well as show a profit? Do the calculations.
Write a Business Plan
Having an idea is one thing. However, putting the idea into action, requires a structured business plan. List all aspects and costs, projected sales, and financial expenses. Always remember, plan the work, work the plan!
Do You Have Enough Cash?
All startups require some sort of cash flow. If your business is your only source of income, calculate living expenses, product costs and overhead expenses. Where will the cash come from to sustain your business and livelihood till your company is showing a profit?
Decide on a Business Name
Every business needs a name. Whether you're selling cupcakes or insurance, your target audience needs to identify you with a name. Choose a name that's relevant, easy to pronounce and not being used by anyone else. Do Google searches to establish if your proposed name isn't already in use.
Purchase a Domain Name
For your website, it's important to get a registered domain name that matches your company name. Having a domain name that matches your company name shows potential customers that you're serious about your business.
Determine Business Structure
Create a business structure suited to your business. An accountant or business attorney will be able to advise you on the best structure for your type of organisation. Common examples used in Australia include sole trader, company, partnership, Trust, and co-operative. Each business structure has its own particular requirements and regulations.
Register Business with Government Authorities
A business attorney will also advise you on the procedure of registering your startup with relevant business government authorities. Ensure that your company complies with the laws set out for your particular Australian state.
Do You Need a Business License?
Do sufficient research to establish if your type of startup requires a business license. What is the procedure to follow? Is there an online tool available to streamline this process?
Get your Business Website up!
We live in a digital world where the average person spends a lot of time browsing online. Websites go a long way toward creating credibility with potential customers. It's also a place to showcase products, services on offer and company information.
Set Up Your Social Media Profile
Setting up profiles on major social media platforms in your business' name will make marketing a lot easier. It will also create an avenue for you to interact with potential customers.
Generate Revenue ASAP
It's crucial to start generating revenue as soon as possible. Don't wait for the "ideal" time because there will always be a reason to delay. Once the basics are in place, get going!
Do You Need an Office or Retail Store?
Depending on the type of startup you're planning, it might be necessary to rent an office, brick-and-mortar store, or workshop. If this is the case, do a feasibility study of foot traffic in the proposed area. Will enough people pass by your store to generate interest?
Print Business Cards
Startup business owners need to do a lot of networking. This means interacting and engaging with potential customers. To maintain credibility in your business, you should invest in business cards. They're easy enough to hand out to anyone interested in your product.
Open Business Bank Account
Don't use a personal bank account for business expenses. This just leads to chaos down the line. Opening a separate business bank account will also make sorting out tax-related queries a lot easier.
Setup Accounting System
It's crucial to choose an accounting system. Fortunately, traditional handwritten books have been replaced with a whole host of easy-to-use online accounting programs. Not keeping track of your company's accounting will ruin your business before it's barely started!
Allocate Responsibilities to Co-Founders
If you're starting your business with other people, it's important to decide who will be responsible for what. This needs to be done upfront and entered into in writing. Remember, there are no friends in business!
Section 2: What You Can Do Later
Once you have completed the first section of the business startup checklist, you should have a clearer idea of what your goals, plans and expectations are. It's now time to move onto the second phase.
Upgrade your Smartphone and Apps
Most entrepreneurs are continuously on the move. Gone are the days when you need to return to the office to send an email or post a catalogue. Invest in a high-quality SmartPhone.
Research apps that can enhance your business and put your product at people's fingertips, no matter where you are! Investing in a credit card swipe device that will allow you to accept payments anywhere, anytime is also a good idea.
Get Relevant Insurance for Your Business
Most businesses require some sort of insurance to cover aspects like workers' compensation, health insurance and liability. This becomes crucial when you employ staff.
Hire Your First Staff
At some point, it might become necessary to employ staff. This could be on a full-time or freelance basis. Do thorough interviews and draw up work contracts before employing staff, so you know you're building a quality team. Your business attorney will be able to assist with this.
Find Good Suppliers and Service Providers
Inventory is vitally important if you're going to be selling products. Know where you'll get it and at what price. Also have a plan B in place, so your business isn't at risk if a supply chain is broken. As the old saying goes, don't put all your eggs in one basket!
File for Trademarks and Patents
If your business is designing products or software, you might want to talk to your attorney about the procedure of setting up patents and trademarks. Know upfront what you need to do when the time comes to file for these.
Recommended read: "How Can Business Owners Protect Their Trade Marks?"


Build Your Network
When it comes to your circle of friends, family and acquaintances, don't put pressure on them to purchase your products or services. Instead, ask them to share your information with their associates and friends. They can also share your list of services on their social media pages.
Get Suppliers and Service Providers
If you're selling products, you need to source the most affordable resources to build up your inventory. Consider how much inventory you'll want to keep on-site, and how quickly you'll be able to replenish it.
If you're going to be using an ERP system for the day-to-day running of your business, consider the costs, capabilities and IT support offered by your ERP vendor.
Find Investors
You'll need to develop a business pitch of what your startup is all about. This is called an elevator pitch because the idea is to be able to run through your pitch in the time it takes an elevator to get from one floor to the next! A perfect tool if you find yourself in an elevator—or anywhere else—with potential investors, for a very brief time. You'll use this pitch to attract investors, bankers and potential hires or even customers.
Improve/Refine Your Products/Services, and Marketing and Sales Approach
Always be open to changes in the marketplace. Refine your products according to customer feedback and growing trends. Check out competitors in your field and find a way to make your product or service better and more appealing to your target market than theirs.
Build IT System
If you're using any electronic device to store customer data or even product designs and company information, you'll need to secure this data. Invest in quality software protection and backup programs. Research various hacker and cybercrime prevention software programs to find resources that help safeguard your business' future.
Build your Sales Team
Most startups begin with the company owner as the primary salesperson. As your business grows, it might become necessary to employ a different person (or team). This will give you time to grow the business or work on sourcing products.
Find a Good Mentor
Succeeding in your startup will be much easier if you have a mentor. Essentially someone who has knowledge of your business, your product and your target audience will be able to give you guidance and crucial tips to success.
The Bottom Line
Jumping into any venture without a clear and concise checklist in place will only lead to stress, aggravation, and potential loss of income. It's important to analyse every aspect of your startup.
Plan the entire process, from product creation to advertising and don't forget the customer service. And ensure your business is compliant with all your state business and tax laws. Following this handy checklist will streamline the creation process and before you know it, you'll be the owner of a successful startup company!