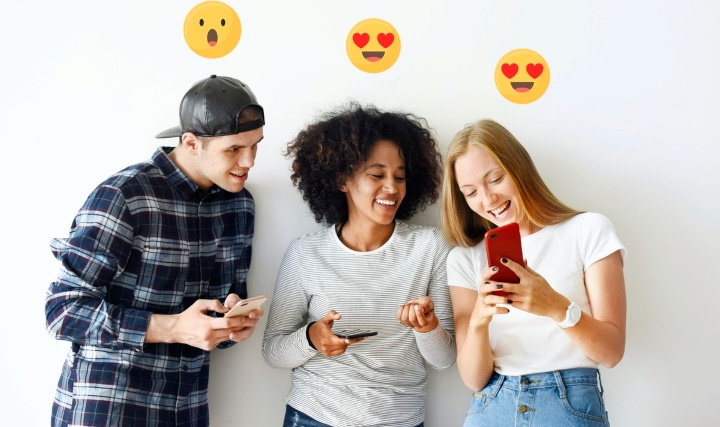 At first glance, you might think that brand awareness is simply how recognizable your company's logo is, or how much exposure you're getting in the online realm. In reality, though, brand awareness is a multifaceted concept that encompasses everything from your brand's personality and how people perceive it, all the way to your online exposure, trustworthiness and reputation, your unique visual identity and values, and so much more. It's important to remember that brand awareness is one of the keys to a thriving digital presence, and in many ways it can make or break your brand in the online world.
That's why it's so important to invest in elevating your brand awareness through a number of digital marketing tactics, including content marketing and search engine optimization. In fact, these two go hand in hand as some of the best tactics for achieving a stellar brand presence nowadays, so let's take a look at some of the best practices you can start using right away. Here's how to leverage content marketing for brand awareness.
It all starts with your brand
No matter how well-optimized your content marketing strategy might be for Google and the digital world, you can't hope to elevate your brand's awareness in the competitive digital realm without a strong brand identity. Sure, you will rank high on Google, and people might click on your links, but they won't build the kind of brand-consumer relationship needed to generate qualified leads and conversions. Needless to say, you won't be able to generate loyal customers, either.
In order for your content marketing strategy to be successful, you need to set the right foundation – your brand. Make sure to delve deep into customer research, and identify what your audience is passionate about, what moves them, and what values they nurture in life. Your goal should be to align your values with the values of your audience, and then weave them along with your brand identity into the content you create.
This is how you build meaningful relationships that last, and it's the best way to make your brand more memorable.
Produce unique and engaging content
When you have a compelling brand identity built on the right values, tone of voice, personality, and visuals, creating quality content becomes much easier. One of your priorities should be to weave the brand into every piece of content you create, whether it's a new landing page for your site, an article for your blog page, emails, social media posts, and everything in between.
On the other hand, quality content is not just about branding, as it's also important that you focus on creating long-form, engaging, and original content that will spark the attention of your audience. Google also prioritizes factual content that's properly optimized, so everything you create should follow a clear structure.
Make sure to add alt-text to all images, and don't forget to use proper headings and subheadings, write meta descriptions, and use relevant keywords to boost its visibility.
Focus on local SEO for brand awareness
And speaking of optimizing your content and using the right keywords, one of the most powerful ways to elevate brand awareness through content is to focus on the local markets where you actually have a brand presence. One of your goals should be to rank as high as possible in the local search results in order to build local authority and recognition, and this is a trend that's extremely popular in competitive Australian markets.
For example, Sydney is one of the most competitive business hubs in the country, which is why business leaders need to find a reliable content marketing agency in Sydney that knows the ins and outs of the local market in order to build brand awareness in the relevant areas. If you want to rank high for more than one location or region, then your SEO team needs to optimize your content for different markets with different localized keywords, backlinks, technical SEO, and more.
Create a detailed content schedule
Contrary to popular belief, content marketing is not something that brings immediate results, nor is a content marketing campaign something you can just launch once and be done with it for good. No, content marketing requires continuous investment, as it delivers long-term results.
With that in mind, you or your content marketing agency need to develop a long-term content schedule that will ensure you post new content on all relevant channels regularly. After a while, you will start to gain brand followers and your pages will rank higher on Google. Combined with your compelling brand identity, all of this will build hype and engagement, leading to higher brand awareness and stickiness.
Disseminate your content through omni-channel experiences
There is no denying that building a brand can be a cumbersome challenge, but oftentimes disseminating it across the online world can be just as challenging. In order to build brand awareness, you need to disseminate your content across a variety of digital channels, which means that you need to have an omni-channel marketing strategy.
Omni-channel means engaging your audience across all customer touchpoints. This includes your website, blog, social media, email, direct messaging, online reviews, and many other touchpoints through which customers can find out about and interact with your brand. The more channels you invest in, the higher you'll elevate your brand in the competitive online realm.
Over to you
Content marketing is one of the best ways to improve brand awareness, but only if you take a calculated and methodical approach. With these best practices in mind, go ahead and use content marketing to make your brand the key authority figure in your industry.