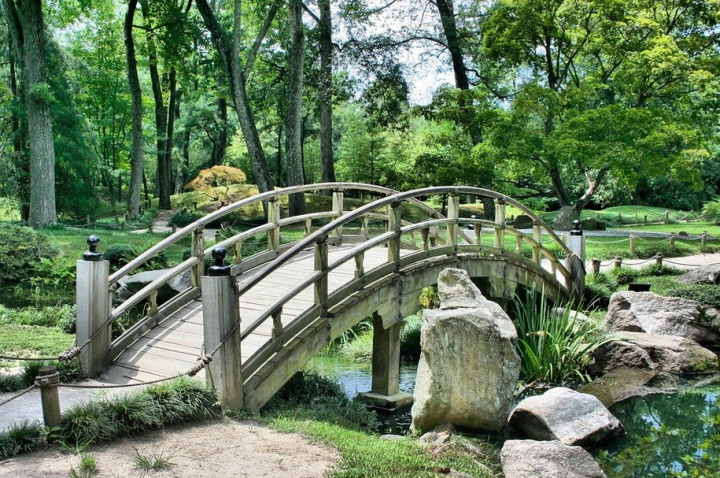 Some companies are so focused on what's going on inside their office building that they forget to look at what's happening on the outside. If you invest money in a new company site in Melbourne, and you're not paying enough attention to landscaping, then you're missing out on a huge range of benefits and opportunities. Why not hire a team of experienced Melbourne landscapers to come in and fix the problem?
Landscaping is more than just gardening and placement of stone ornaments. It's a seriously beneficial process for a business.
1. Perception
First and foremost, no amount of time and financial resources can buy back a customer's first impression. Beyond just your customers, the local community also has to look at your company site each day, either walking or driving past. If it looks unsightly, then it's damaging to your reputation in the community.
Put yourself in the shoes of your potential customers. When you have a choice of businesses to patronise, will you be more likely to choose the one that took the time and money to make their outdoors as attractive and inviting as their indoors, or those who have done nothing on that score? Perception is important, and people will vote with their eyes and feet.
2. Helping the Bottom Line
Since outdoor landscaping helps with perception, it's also a key to helping the bottom line of a business. People who perceive a business positively are not just more inclined to go into that business, but will more likely spend more. Landscaping makes people feel good, and customers will be willing to support a business that has taken such pains to look the part for the neighbourhood.
3. Increases Property Value
It doesn't matter if it's for a commercial or a residential property, landscaping adds value. Studies from the University of Western Australia found all the way back in 2013 that something as simple as a broad-leafed tree on a street verge in front of a property could increase the price by more than $16,000.
If you're purchased a site for your company, then doing things to increase its value is good for you in the long-term. Everything you can do to make your business property more valuable means your company has an increasingly valuable asset on its balance sheet.
4. Landscaping Adds Green Value
We all have to do our part to help improve the local environment. If you operate a large property with space for trees, did you know that a mature tree removes about 21.7kg of CO2 from the atmosphere each year? Furthermore, if you plant them strategically to provide shade to your workspace, you can cut down on the need for air conditioning, which not only is more eco-friendly and saves on energy bills.
5. One Improvement Flows into Another
Have you ever tidied your house and then suddenly felt energized to get lots more work done? There's power and momentum in creating the right kind of improvements. The same can happen when you rearrange an office space and create a new flow. Getting high-quality landscaping makes employees, customers and everyone else feel better as they are walking in, and that translates into improvements inside the office.
When people feel more motivated and inspired, they enjoy their work more and get better at it. Landscaping provides places for people to sit outdoors, admire its features, to share moments of joy, perhaps grab a quick lunch with colleagues. Just as an inviting interior to a company keeps employees happy and returning on-time each day, so too can an attractive exterior.