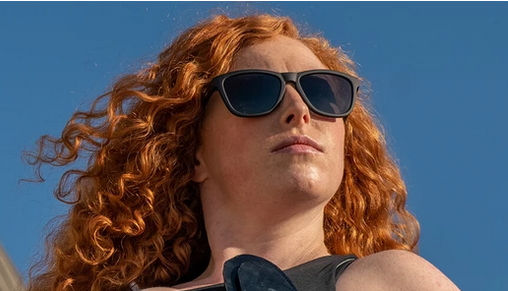 One thing which runners can learn from cyclists is to slide on a pair of sunglasses before an outdoor session. Not just in the summers even when it's chilly or overcast, sunglasses protect your eyes from the sun's harmful ultraviolet rays that can cause damage even when the sun is hidden behind a layer of clouds. To find the right pair that balances protection with comfortable features can be a challenge, so the leading models are tested to search out which will be the best running sunglasses for women .
Block more than just UV rays
UV light can take its toll on both gloomy days and cloudless days. So it's best to keep your eyes covered anytime you are running outdoors . Search for a pair of glasses that offers the best protection for your individual face shape, because UV rays can reach your eyes from all angles. Sunglasses should be wrapped around, though they will make you look like an athlete from the 1980's, they will offer the best coverage from side to side. If you purchase fashionable models then they tend to allow more light inside. Even models that give priority to style, overprotection gives you relief from common irritations. Every model is tested for its ability to keep dry leaves out of your eyes in the fall, block out intense sun during your midsummer runs, pesky gnats , stop snow from hampering your vision in the winter and rain showers in the spring.
Comfort
There are limitless options for sunglasses, but comfort should be your first priority as they will be on your face for long periods of time while you are bouncing up and down. You won't wear them, if they are not comfortable, so be sure to dial in the fit. If your face is wide, ensure that the sunglasses don't pinch above the temples. So go for Goodr BFG instead of the original model if traditional, wayfarer style sunglasses fit too small. If your head is smaller, go for a model that fits snugly , not slip or bounce.
Polarized lenses Always
During the day you are running on roads, the polarization can cut down on glare reflected from the road surface and cars, allowing you to relax more and focus on your run. Polarization doesn't make a pair of sunglasses expensive, there are budget models that are polarized. It's fine in low light and off road situations to go out safely without polarisation.
Lens Tint
There are a lot of colours in the market nowadays and despite what many people still believe, a darker tint does not offer better protection. You should look first for the lenses that give UV protection, then consider the tint . Many sunglasses have a rose coloured lens to improve your vision by giving greater contrast. This is helpful on technical trails. If you are running daily along a scorching hot black top, an extremely dark lens is better suited that can cut down on the intensity of the Sun.
How Is The Testing Done?
The team of test editors wear tested dozens of pairs of sunglasses, donning them for runs, but more leisurely pursuits around town, with each model earning its place based on fit, optical performance, comfort and aesthetics. They also look at consumer reviews to get more opinions on these shades and each pair's price is weight against its performance and features.