It's important to ensure the place where you work is comfortable and convenient. Working in an organised, stylish and practically fitted out space is the best way to improve productivity and general wellbeing of workers. Research has shown that staff morale and quality of work can be directly linked to whether a space is enjoyable to work in. If you run or operate a business, it's therefore worthwhile to consider commercial office fitouts performed by a professional. This is the best way to ensure complete comfort and functionality in the office. However, in the fitting out process, many business owners make mistakes. Here are 5 common mistakes you should avoid when it comes to office fitouts.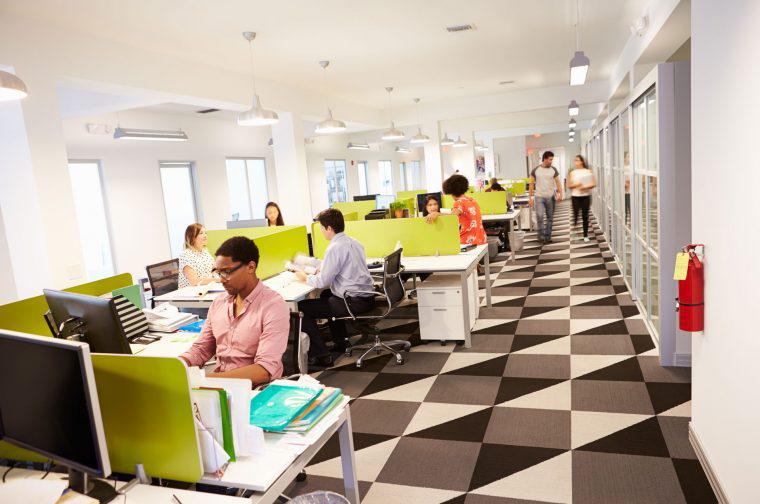 Forgetting Your Budget
Budget is an important part of commercial office fitouts. Different requirements can influence the cost of the service largely, so as you plan your workspace in terms of style and placement, you should also be thorough about identifying your budget. Establishing a comprehensive and well-rounded budget early on in the fitout will allow you to reach out to the right provider and arrange the right kind of job. Always allow for some flexibility within your budget, as things can and will change. However, specifying a budget will generally help you avoid the disappointment and stress of an unfinished fitout.
Choosing the Incorrect Company
There are many professional and established providers of commercial office fitouts to choose from, so you definitely won't be short on options. But as you explore these companies, it's important to investigate their level of expertise and experience. Fitout professionals need to keep many different considerations in mind throughout the process, including health and safety, aesthetics, branding and more. Make your job easier by choosing a company that can successfully, effectively and uniquely carry out your project.
Attempting a DIY Job
Doing it on your own seems like a good idea until you realise just how many steps are involved in commercial office fitouts. Most importantly, unless you're familiar with office fitouts, you won't know the best ways to ensure practicality and performance. Professional office fitout companies will have the knowledge to ensure you don't just choose the most sophisticated office interior, but also the smartest.
Failing to Identify the Best Kind of Fitout
With commercial office fitouts, you should be diligent in making sure that the space is user-friendly, safe and completely functional. When discussing your needs with your fitout company, ask them about lighting, power points, floor plans, correct furniture sizes, and how best to utilise your space. One of the biggest mistakes in commercial office fitouts is failing to provide enough power and data points for workers.
Overlooking Design, Layout and Style
Just as important as the practicality and functionality of your space, your interior must directly match the branding and style of your business. Creating inspiring brand awareness is important for visiting clients as well as the general culture of your staff. Research ways to achieve a sophisticated, modern and forward-thinking space that mimics the mission of your company and impresses your working staff. For example, providing your workers with an open floor plan can help to improve communication.