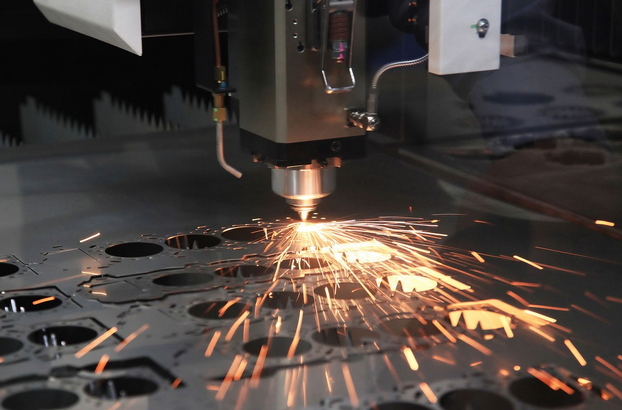 Purchasing a laser cutting machine is a big investment. Apart from the cost of acquiring it, you also have to take into account the kind of impact that it's likely to have in your company's manufacturing processes. if you choose the wrong machine, you will have no option but to contend with what you have purchased until you can afford to buy another at a later date.
You have to consider the notion that a good machine can last for between seven to ten years!
How Does a Laser Cutter Work?
The question you have to ask yourself is why not invest in a laser cutter? The reasons in support of investing in one are many, including the fact that having different cutting systems at your disposal will help in enhancing your company's manufacturing activities.
You must, therefore, start by researching all the available laser cutting Yatala services to reduce your chances of making a mistake or even having to regret your purchase decision at a later date.
How to Select a Good Laser Cutter
In this industry, OEM machines tend to be the most recognizable due to its market dominance. Additionally, its machines also come with a good resale value, in case one may be interested in selling their laser cutters at a future date. If interested in finding laser cutting services in Australia, make sure to consider the following factors:
Fibre or CO2 Technology?
The industrial market currently deals with two main types of lasers: the newer solid-state fibre lasers and the more traditional COCO2 gas lasers.
The latter has been around for more than twenty years and is mainly used in metal fabricating. They function by running electricity via a resonator filled with COCO2. A mirror is then used to assist in focusing as well as delivering the emanating beam.
When it comes to fibre lasers, you will find that several banks of diodes will be needed to help produce the laser. Once created, the laser is then channelled via a fibre-optic cable where it also gets amplified.
This process is similar to the one applied by telecommunication companies.
If stuck between these two, consider going for the fibre laser. This technology is newer (since 2008), and it also has very low operating costs. Additionally, the fibre laser is also able to deliver better speeds compared to the CO2 laser cutter.
Will You Need to Install New Software?
Before looking at the software aspects, it's important to note that laser cutting can be used in DIY home projects. Do not assume that it is only meant for industrial or commercial use. There are very many DIY projects carried out at home that can benefit from this type of appliance.
When it comes to the software aspect, many laser cutter producers have already started making use of software packages that are already present in the common market. But it makes sense for you to make inquiries on whether existing software packages will be compatible with the machines that you intend to acquire.
Today, the manufacturing world has started talking about enhanced interoperability and connectivity among software systems and machines. If new software is to be acquired, it will be upon you to make a decision as to whether this new software acquisition can operate the other machines you already have in your workshop.
Consult widely to learn of ways in which the machine can be integrated into your company network, without having to make additional changes, which will in no doubt cost money.
Summary
The answers to the questions posed above will help make it easier for you to make a more informed decision. It also narrows down your supplier options from unlimited to at least two to three suppliers. Make sure to ask for a demonstration before you pay for the machine.
About the Author
Patrick Watt is a content writer, writing in several areas, primarily in business growth, value creation, M&A, and finance. Other interests also include content marketing and self-development. Say hi to Patrick on Twitter @patrickwattpat