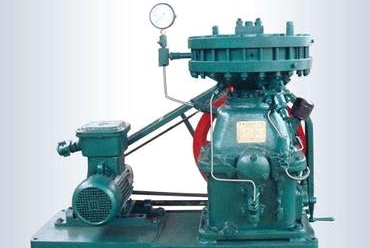 The diaphragm oxygen compressors by PDC machines are the preferred choice when leak tight, contamination free oxygen compression is required. Their oxygen compressors are designed to afford you high reliability, high quality, low maintenance and extended service intervals. The users of PDC machines have reported up to 40, 000 hours without replacement of any parts required except for oil changes.Oxygen compressors are manufactured by PDC machines for large industrial applications. Based upon their extensive experience in compressor technology and state-of-the-art engineering and capabilities in manufacturing, they work with their customers to provide optimum solutions to satisfy the need for oxygen gas compression.
PDC machines have been providing both custom-designed and oxygen compressors since 1977 with a comprehensive assortment of options.They furnish a wide range of equipment from basic units to turnkey, skid mounted and computer control system.
For oxygen, fluorine and other highly reactive gases compression, PDC machines perform procedures of rigorous cleaning in a dust free, clean environment. They use fire resistant oil for hydraulic system. They construct the process of diaphragm as well as the outer and inner cheek from materials compatible to fluorine oxygen and other highly reactive gases. Detailed cleaning records are maintained. The compressor is Oxygen cleaned per PDC machines and customer specifications. It is installed in hazardous area classification.
The Diaphragm Oxygen Compressors Have Following Features -
● Enhanced diaphragm life
● State-of-the-art manufacturing
● Automatic unloading system
● Hydraulic oil system
● High product purity
● Environmental safe
● Corrosion resistant wetted materials
● Safety Interlocks
● Low energy costs
Typical Applications Include -
● Cylinder filling compressor with Oxygen gas and bulk Storage tank
● Filling and off loading Oxygen gas from tube trailers
● Recycling, blending and mixing of Oxygen gas
● Oxygen gas for welding and cutting of metals
● Oxygen feedstock for petrochemical chemical and pharmaceutical industries
● Oxygen gas for Pulp paper and glass manufacturing industries
● Oxygen gas for oxidation and refining of metals process in the chemical industry
● High pressure compression boosting and storage of Oxygen gas
● Oxygen for diving and medical health care services
PDC machines have been manufacturing industrial diaphragm gas compressors since 1977 and their diagram compressors are the preferred choice for any application where leak tight and high purity gas compression is required. They have developed an extensive line of basic diagram compressors and fully automated turnkey diaphragm process gas compressor systems with installations located around the world.
They design basic to fully instrumented non contaminating, leak free reciprocating diaphragm gas compression systems in accordance with customer specifications and API 618 with some exceptions /deviations.
Why To Choose Pdc Machines Diaphragm Compressors ?
● Non contaminating gas compression
● High compression ratio
● Safe compression of corrosive gases
● Environmental safe
● Extended and superior diaphragm life
● Low maintenance
● High discharge pressure
● Variable suction pressure
● Unique oil distribution system
● Automatic unloading system
● Fast acting leak detection system
● Safety Interlocks
● Quiet operation
● Lower energy costs
● International standards compliance
● ISO 9001 quality management
Components Of Diaphragm Compressor-
● Oil regulating valve
● Priming pump
● Injection pump
● Cavity design
● Process head
● Triple diaphragm construction
● Process contacting seals
● Leak detection system
● Process inlet and outlet check valves
● Automatic unloading system
● Hydraulic oil system
● Safety interlocks