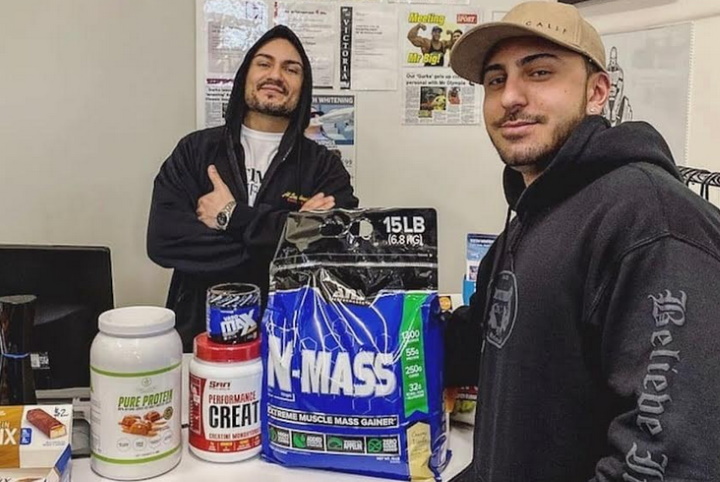 As a bodybuilder or someone who wants to maintain a healthy lifestyle, you understand how important it is to keep track of your diet and engage in regular physical activity. If your body lacks the essential vitamins, the grind of your daily exercise may not be enough to bring it up to its peak.

Your body needs supplements to provide the essential minerals and vitamins so that you can max out on the benefits of working out and staying healthy. Balancing it with the proper diet and continuous physical activity, you can be invincible.

On the other hand, supplements have not been proven to work for everyone, especially if they don't care for you as much as All Supplements do.
ALL SUPPLEMENTS

All Supplements understand that staying in shape is essential for athletes and people who want to keep fit. Yet, when you lack the needed nutrient, it may be difficult for you to stay in shape.

By using All Supplements, you can guarantee that the best version of you can glow healthily and confidently.
THEIR STORY

All Supplements have been in business for 10 years and beyond. Their company has earned a reputable name in Melbourne, Australia due to its success. The products they manufacture are resulting from the solid knowledge of Gurks Gurgur, the owner and director of All Supplements. But because of the harshest lockdowns in Melbourne in 2020, the business had to go fully online now.
WHAT MAKES ALL SUPPLEMENTS STAND OUT?

It is their desire to see the well-being of those who use their products improved. It is personally tailored to the needs of the customers. Moreover, Mr. Gurgur has been inclined in the fitness industry, and he knows that putting his passion into sports can help more people achieve their goals. Aside from that, their products are tried and tested to ensure the high-quality texture and taste that you need.

Some of their products are:
Body related supplements

Prework-out supplements

Mass and weight gainers

Weight loss and fat burners

Testosterone Boosters

Customized nutrition plans
FORMULAS AND SUPPLEMENTS

Protein supplements

Sleep formulas

Amino Acids and Vitamins

Slow-release protein
CUSTOMER SATISFACTION

They take pride in their products, but it is also guaranteed that they have cared for their customers.

With glowing reviews of satisfied and loyal customers, they continuously seek free advice along with their products. However, this interaction may be changed because of the pandemic.

Because of the lockdown, their website is optimized for the best customer service. They are aiming to give you the best satisfaction and answer all the questions that you might have.

DELIVERY

Since their company is now operating online, you can expect free express shipping when you buy products for more than 99 dollars. But rest assured that their products have a long-dated expiration date, and it passed through several clearances for the quality.

These products are stored and shipped throughout Australia, And because they want you to enjoy the product as soon as possible, you may expect your parcel to be delivered within 24 hours.