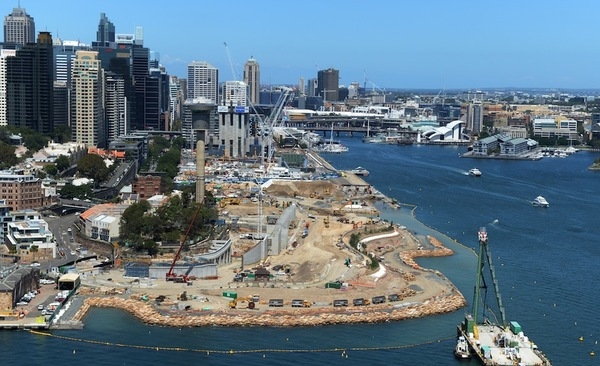 Painting a residential property is different from painting a commercial one. Each requires specific tools, equipment and skills.
Commercial buildings have more massive square footage, making a commercial paint job more complex. Not to mention, people are coming and going in the space, including employees and customers.
On the other hand, painting a home also has its own unique challenges that cannot be discounted. The application of paint, as well as choosing the right colour, can impact the final result.
Prior to hiring a professional painter for your project, it is critical to know which type of expertise they were trained for. Here are some factors to consider that can help you decide which type of company is best for your painting job.
Project Size
The breadth of the painting project will give you an idea of the type of painting service you will need. Examples of residential projects are houses, townhouses, condominiums and other living spaces. Also, factor in if the entire home needs to be painted or specific areas only, such as the exterior or a few interior spaces. Meanwhile, commercial painters in Sydney are for larger projects, such as retail shops, shopping malls, industrial buildings and airports.
Number of Paint Professionals
Large commercial buildings require more paintings to cover the area and meet tight deadlines efficiently. Commercial painting companies employ a team so that they can finish the project on time. In comparison, residential projects are smaller in scope and do not require many painters on site.
Materials and Equipment
Residential painting contractors specialise in small residential projects. The materials and equipment they utilise are not too different from the painting supplies you can purchase on your own. Paintbrushes, rollers and step ladders are what a residential painter uses to do the job.
The paint used for residential paint projects comes in a wide range of colours to complement the design and architecture of the home and nearby properties. These paints are categorised by their bases, such as oil-based, water-based or latex-based paints.
The different types of sheen or glossiness of the paint finish must also be considered. The paint sheen ranges from glossy to flat. Glossy paints are luminous, and they reflect more light, whereas flat paints absorb light, enabling them to conceal imperfections on interior walls.
The following are some examples of paint sheens:
Flat

Eggshell

Matte

Satin

Semi-gloss

Gloss.
On the other hand, a commercial paint job will require broad experience in dealing with various surfaces, such as wood, concrete, marble and many others. Commercial painters utilise complicated, industrial-grade equipment, including pressure washers, sandblasters and paint sprayers. Furthermore, they must understand how industrial-grade paints, primary stains and other special coatings work.
Services Provided
Residential painting professionals can complete in-home painting jobs in rooms in your house, including trim, siding and deck staining. They also have the expertise to address a variety of exterior surfaces, such as stucco, wood, metal, concrete, vinyl and fibre cement. In some cases, they can even do light construction or remove popcorn ceilings. Examples of common residential painting services are:
Interior and exterior painting

Cabinet painting

Wallpaper removal and hanging

Plaster and drywall repair

Garage painting.
Compared to residential painting contractors, the services of commercial painters typically include industrial painting and coating, preparation of special surfaces, metallising, epoxy coatings, sandblasting and many other services a business needs.
In addition to interior and exterior painting, other commercial painting services are:
Brick waterproofing

Concrete ceiling repair

High-durability coatings

Line striping

Masonry coating.
Scheduling
Commercial painting contractors consider a business's operating hours when doing the job. Scheduling can be tricky for businesses. As much as possible, business owners want the establishment to stay open for customers while the renovation project is ongoing. Painters need to find ways to work efficiently and not disrupt the business's working hours.
In some cases, painting can be completed by cordoning off the areas being worked on. If this is not possible, commercial painting projects can be scheduled outside operating hours at night, weekends and holidays.
Residential painters, on the other hand, can work during the weekday. In many cases, they work eight hours per day. However, the schedule would also depend on the customer's wishes. If they want the project to be completed soon, they can add to the work hours during nights or weekends.
Project Management
A great emphasis is placed on productivity and efficiency in commercial projects. Large-scale projects often require several contractors to collaborate as timeliness and mitigating business disruptions are critical. Contingent on the project's size, delays can be expensive for the company.
Owners of any commercial property expect all parties to effectively manage their time and resources to meet the deadline and stick to a budget. Therefore, experience in project management is critical for commercial and industrial painting jobs.
Meanwhile, residential painting projects allow a more relaxed approach to project management. The focus of contractors is on the home owner's satisfaction and attention to detail.
Quantity of Paints
Painting exterior or interior spaces of residential spaces require fewer paints. By contrast, the amount of painting utilised for commercial painting is massive. Given that more paint is needed, the time it takes to complete an entire project increases.
Experience
Residential painters are experienced with homeowners' needs and know precisely what type of paint to use. They know the colour theory and can guide homeowners in choosing the best colours for exterior or interior surfaces. These professionals are also experienced in protecting your furniture and flooring while undertaking the painting job.
Commercial painting requires more scale and knowledge of safety guidelines. Depending on the building's height or location, a commercial painter must have vast experience and endurance when painting these structures. In contrast to small residential projects, commercial painting jobs can never be DIY projects. For commercial establishments, appearance is essential for branding and marketing.
Greater Risk
Residential painting projects operate in more predictable environments. There is also greater control because of the smaller size of the project.
On the other hand, there is a higher risk for accidents in commercial projects because of the large working area and the many moving parts.
Scheduling changes, workforce and strategy can shift during a commercial project. Compliance with safety regulations laid down by local and national governments must be followed, protocols must be strictly enforced and reports submitted.
Conclusion
While both residential and commercial painting contractors provide comparable services, the project's size and the building type to be painted must be considered before moving forward.
Overall, if the project involves a multifamily painting project, a homeowner association or a business establishment, hiring a commercial painting company is a non-negotiable to completing your project. However, if you want to freshen up the look of your home with some paint, a residential painting contractor is your best bet.
Homes and businesses are high-value assets that must be treated with care from experts. A top-notch professional painter can offer thorough and timely residential and commercial painting services. So, consider leaving a painting job to the experts who will protect your property and make it look spectacular.