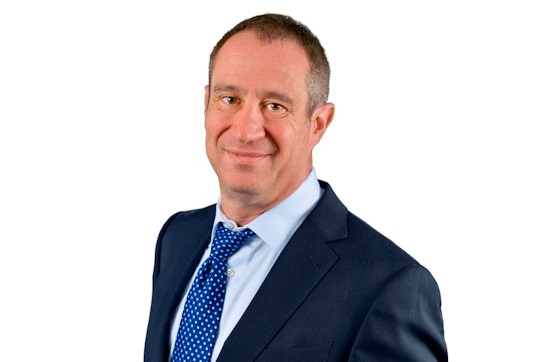 Describing IT guru Adam Eiseman as active is an understatement. He completes three CrossFit workouts a week, does yoga, scuba dives, plays golf, engages in his kids' interests and runs as often as he is able.

"My son is scuba certified also, so we dive together when we can," he says. "My kids golf, and my wife does CrossFit with me. You could say we are a pretty active family."

Eiseman also exudes that energy professionally. "I wrote my first software app at 13," he details. "In college I had a bunch of businesses: computer support, wrapping paper sales, valet service for a seafood restaurant. I even did tax returns."

After numerous stints in a wide variety of opportunities, Eiseman settled into what felt most natural and built that into a very successful company. The Lloyd Group delivers personalized enterprise-level IT strategy and support solutions to small and medium-sized businesses.

"I was 29 and just getting married," he recalls. "Small businesses were really starting to network and needed help so it seemed right to me. I was never thrilled with any place I had worked. I had always wanted to create a place that was exciting for me and build an environment that was supportive to like-minded people."

Even as a highly technical person, Eiseman has come to recognize that to be successful in the IT space, you really need to master people skills most of all. It is even reflected in his company tagline: The Lloyd Experience is not only Business to Business, it is Human to Human.

"IT is delivered by people, period," he says frankly. "The entire value of my business walks out the door at the end of every single day. It can be easy to destroy value by creating the wrong environment or hiring wrong or not supporting your staff well. We've done a good job, but
developing those skills in myself as a leader was my biggest challenge."
If Eiseman could do it all over again, he admits he would focus more on the psychology and philosophy classes in college. His accounting degree was very helpful in understanding financials, and his technical ability was foundational to growing the business.
"It's the people piece, the developing and coaching, the hiring, the delegating that is most important now," continues Eiseman. "Understanding people and motivations and being able to state a case as a leader … those experiences are a lot more painful and expensive to learn. They cost your business far more than a typical 'business' mistake would."
Smartly, Eiseman recognized the importance of being an effective leader early, joining EO and Vistage as his company's growth dictated. When the benefits of these two organizations began to fade, he qualified for
Young Presidents' Organization
and became a member of the New York Metro chapter in 2007. Immediately Eiseman was impressed with how much YPO helped. "The size and complexity of member businesses in YPO, and the exposure to professional managers … not just entrepreneurs but managers of third, fourth even fifth-generation businesses has been enlightening."
Eiseman continues to grow as a leader and as a person. He understands that everyone he meets can teach him something, so he is always eager to engage new people.
"A YPO member from Mexico City shared with me how he has remained close with his daughters even into their teenage years," he says. "Another member in Mumbai really helped me change my perspective on where I am in life. I once had a chance to dine with U.S. General Stanley Allen McChrystal and learned a very valuable leadership lesson from him that night."
For someone who has found such success in the technology industry, Eiseman would be the first to say that his technical skills probably played the smallest role in that success. He encourages his colleagues to seek out and embrace new relationships. "The relationships I have build internationally by getting involved have been life-changing."
YPO (Young Presidents' Organization) is a not-for-profit, global network of young chief executives connected through the shared mission of becoming Better Leaders Through Education and Idea Exchange™. For more information, visit www.ypo.org.