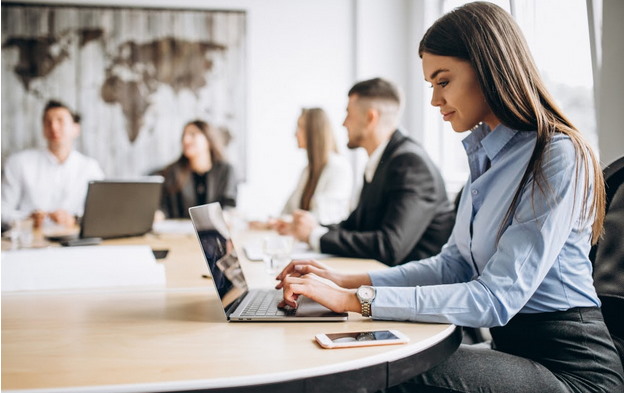 The COVID-19 pandemic might not be over, but that doesn't mean that the remote work culture can survive indefinitely. Business leaders need their employees to come back to work in order to bring efficiency and output back to their old highs. That said, there is no denying that many companies around the world will retain the remote work model, especially the businesses that only need a typical office setting.
Other companies that require their employees to be physically present at the workplace, be it a warehouse, a restaurant, or anything in between, will need to adapt quickly. The key here is to bring employees back to the physical workplace seamlessly and with minimal disruption to your operation.
If you want to minimize the productivity challenges and successfully bring your employees back to the office, you need to use the right tools. Today, we are taking a look at the five ways you can use software to manage this transition efficiently and effectively for everyone involved.
Improving onboarding for new hires
Before we start talking about your experienced employees, let's tackle a challenge that tends to catch business leaders by surprise – bringing newcomers into your office. If you have only recently hired remote employees or if you're in the process of hiring new ones, then you're probably coming to the conclusion that these people know nothing about the inner workings of your workplace.
This means that the newcomers will have a tough time getting a hang of things, and so productivity and output will invariably suffer. To avoid this, you need to use the right onboarding software to welcome new hires into your physical office space and educate them about everything that goes on in your company.
Don't assume that your experienced employees will have the time to devote to new hires, instead, make sure to craft onboarding tutorials, manuals, and videos. You can also automate certain HR processes like filing documentation and issuing employee clearance cards, and more.
Facilitating communication around the office
There are many things that can go wrong when people come back to the office, but one of the most challenging things is getting people to communicate efficiently and effectively. Why is that a challenge? Because even though people are once more working under the same roof, you still need to adhere to the COVID-prevention measures. So social distancing is still a must.
With that in mind, remember that people are now used to communicating via digital channels, so you'll need to ensure a stable Wi-Fi connection around the office and provide all the tools they need to communicate seamlessly. Use a comprehensive communication software like VoIP to help employees communicate via phone, video, messaging, and more.
Providing employee visibility at different locations
Of course, many companies don't have a single office or a single store, but rather their employees are scattered across multiple locations in the local region or even across the country. Coordinating such a massive shift as having tens or hundreds of employees all coming back to work can be a difficult task, one that can quickly turn into a logistical disaster if you're not careful.
What you need is comprehensive visibility over your entire operation, and you need to track time and attendance with the right software to make sure that every employee is at the right place at the right time. The right software will give you a bird's eye view of your locations and help you track the whereabouts of every employee so that you can also provide guidance and assistance should they run into any trouble now that they're back on the job.
Using service management tools to catalogue company assets
Another problem that you need to overcome is making sure that all company assets are listed and accounted for. The right software can help you process all the hardware coming back to your offices and workplaces now that people are returning the work laptops and devices they borrowed for at-home work. It's imperative that employees return these devices to help you reduce business expenses and maintain productivity.
However, it's not just about making sure that these assets are accounted for to the last device, it's also about making sure that they are properly sanitized. You should track the status of every device within a software asset repository where you can monitor every device coming in and out of your company along with its status.
Managing the needs of the employees going forward
Last but not least, now that people are returning to the physical work environment, it's more important than ever before to focus on the needs of your employees. To maintain productivity and keep building a positive workplace culture, you should use HR software to monitor the status of every employee, their performance at work, their levels of satisfaction, and also stay on top of their needs.
This will allow you to generate HR reports quickly and make better decisions pertaining to your employees' well-being. Remember, not everyone who is returning to work is in the best state of mind, so it's important to use intuitive software to compile important employee data and create a plan for the road ahead.
Wrapping up
The global workforce is slowly returning to the physical workplace, and business leaders need to be prepared for this shift. With the right software at your side, you should have no problem welcoming your employees back to your office in the most efficient and effective way possible.