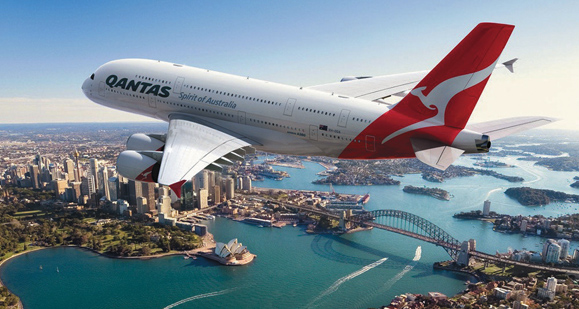 Water is a fundamental part of human existence, and it would be difficult to imagine a life without water. It is not only used for drinking, but you can find its usage in almost everything around you. Whether commercial cleaning and maintenance work or watering the gardens, you need water in bulk quantities and portable options.

According to WaterNSW, the total water storage and supply in Sydney is reported at 98.7% across various reservoirs and dams in Sydney. That means Sydney residents and businesses have abundant water supply available for personal and commercial use. Whether it's for filling up the pool, construction work, or commercial cleaning, hiring a watercart Sydney can provide you with plenty of water supply without any hassle.
Although numerous watercart companies are available in Sydney, finding the right one can be difficult, especially since the water quantities you need can vary according to your project. Therefore, here are six things you need to consider while hiring a watercart or water truck in Sydney.

Budget

Commercial applications require comparatively very high quantities of water than residential uses. It is essential to have a budget in mind before hiring a commercial water supply. You need to calculate the water requirement for your entire project or task at hand. You can prepare a budget and arrange the necessary resources based on that.

The cost of hiring a watercart in Sydney can vary according to the watercart capacity, your location, dry or wet hire rate, and the total quantity of water needed. The wet hire rate for a 4000- to 8000-litre watercart can vary, depending on earlier factors. By considering this average watercart rental fare, you can define the budget for the water requirement of your project.

Project size and duration
The size and duration of your project have a significant impact on the water requirements. Commercial projects require a comparatively very high amount of water than residential or personal projects. Commercial projects like building constructions, public cleaning drives, or similar projects require several thousand litres of water. It's also essential to understand how long your project will span out. If you need water for several months, it's better to hire larger watercarts to reduce the transport costs. That is why you need to have a clear understanding of the size and duration of your project.
When you have all the essential insights into your project, you can choose the suitable water capacity for the watercart. These companies offer water carts in varying capacities. You can easily find cart capacities ranging from 1000 litres to 10000 litres.

Project location
The location of your project plays a vital role in the watercart hiring decision. You don't want to source the water from a different city for your project. It would break your bank because of the massive transport cost. It would significantly affect the project timeline as well. If you don't wish to delay your project or exhaust your project budget due to high transport costs, you should hire a company closer to your project. If your project is located in Sydney, it will make a lot of sense to hire a company in Sydney instead of other cities.
Company reviews
It can be confusing to hire one for the first time as you don't know the company. You must check the company reviews before hiring them. Reviews are given by previous customers of the company and can provide you with helpful information about the watercart company's services, professionalism, and pricing. You can read the reviews on their official website or ask them for testimonials from their previous clients.

Accessibility
Depending on the water capacity, they can vary in size. A 1000-litre watercart is smaller, and it wouldn't be sufficient for a construction project. On the other hand, a 7000-litre water truck is massive and creates difficulties in reaching the project site. As construction projects are often complicated and messy, you need to ensure a proper designated route for the water truck to enter and exit the project without causing any difficulty. It would not only delay the project but can cause severe accidents.

Licences
There are official authorities, such as WaterNSW, that govern the water distributions in Sydney. An individual or a business entity needs licences and permissions to access water in bulk quantities for their commercial projects. Ensure the company has all the essential permits and authorisations to provide water to other businesses. That way, you won't land into any legal trouble and jeopardise the project timeline.
As commercial and residential projects require bulk quantities of water, hiring a watercart is way more convenient than sourcing the water by yourself. Remember to consider all these factors before you hire the company to ensure a hassle-free experience and the best bang for your buck.