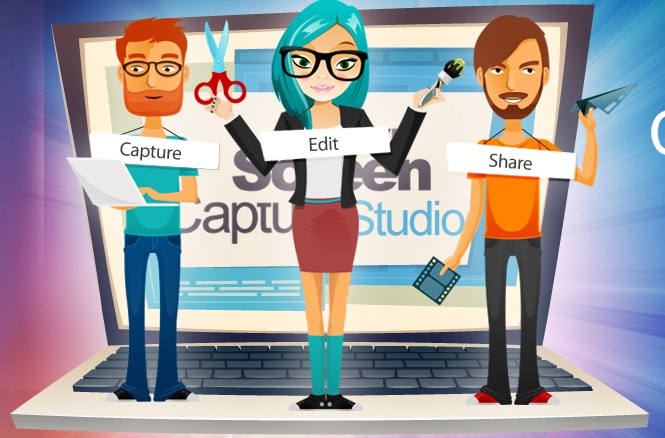 Screen capture software's trend is growing year to year. This software is very useful for all modern everyday activities because of its ability in recording streaming video. Screen capture software works with a very simple way, which allows you to capture and record video in a short time. Movavi is the best screen capture software provider in the world. Movavi provides screen capture software with built-in video editor that allows you to polish and provide a variety of interesting additional effects on your video. Movavi provides screen capture software that can be controlled easily. You can capture screen easily even if you are an amateur!
This software installation can be done in a short time. Once the installation is complete, you need to set parameters that will determine the capture streaming video quality you get. In setting the parameters, you can set an appropriate frame size and type of display you want. You can also set the audio aspect of both input and output of your devices. The use of a timer is an additional feature provided by Movavi, allowing you to set the duration of the recording so you do not have to wait for it manually.
To run the recording process, you only need to click the REC button. Before clicking the REC button, you must make sure you have set all parameters according to your needs. Storage process is performed after the recording process is completed. You can check out the review and later decide whether you need to click the Edit button. You can save the results of streaming video in various formats that have been provided by Movavi.
The recording speed offered by Movavi is very impressive and meets modern standards, 60 fps. You can reduce the size of the output file by recording at a speed of 5-10 fps. This software is specially designed for Mac users. Basically, Mac users often have difficulty in recording streaming video compared with users of other operating systems. Create your own stylish video by using this amazing software! Whatever you want to be recorded, video guides, Skype calls, streaming video, all can be captured and recorded with Movavi video screen capture.