Hiring interstate removalists is a necessary part of relocating. Whether you're making an exciting move to a different city, moving back home or searching for a change, moving all your stuff to an interstate location can't be done on your own if you have a lot of belongings to move.
Fortunately, interstate removalists can assist in making your move a lot smoother, quicker and stress-free. Here are the steps you need to take and what you need to consider before you hire the right interstate removalists.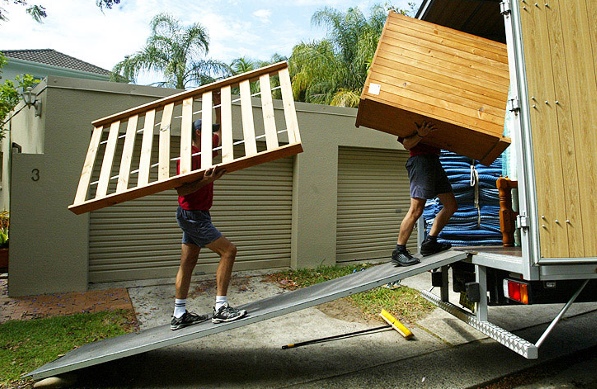 What You Need to Do Before You Call the Removalists
You have a big part to play in your relocation, and it begins with your home. Make sure you pack it up in a way that's efficient for your own sake. You don't want to arrive at your new home and find yourself frustrated and angry because you can't find what you need. Beyond this, it also makes your job easier when it comes to contacting interstate removalists, as you can identify how much you need moved in terms of storage boxes. This enables you to obtain an accurate quote.
At this point, you should also identify what you need from your interstate removalists in terms of service. This will instantly narrow your search down and will also mean you'll have questions to ask when it comes time to contact various interstate removalists.
The most important part of a move is making sure that you've tied up any loose ends before you go. For example, cancel any local memberships and subscriptions, update your address with different companies and organisations, and alert the necessary people of your move. It's crucial to have these things under control before you call your interstate removalists so that you're ready and prepared.
Once You're Ready, Make the Call
Ensure that the interstate removalists you've decided to go with are able to travel to your current and soon-to-be home. Customise your search to find interstate removalists that cover the locations you need. This will make sure you don't waste any time deciding on removalists that don't cover your area. Good interstate removalists should cover all areas in Australia and also offer a range of useful services. To be sure, you can give them a call to see what they can offer you and find out if they have the equipment and workers to handle your move. Additionally, you can have a look on their website, read through their reviews and testimonials, and ask for an estimated quote.
When it comes to hiring interstate removalists, you should look for the following:
* A reputable, experienced and established removalist company

* Interstate removalists that provide insurance with their service

* A quick travel time between your locations

* Interstate removalists that provide a packing and unpacking service so you don't have to tackle the project on your own

* Interstate removalists that can transport any household pets
When it comes to removalist companies, it's vital to look for interstate removalists with experience in a range of relocation situations to ensure you've made the right choice.