Incorporating indoor office plants into décor is all the rage for offices at the moment, and there are countless benefits to support the hype. As a business owner or employee, it can pay off to incorporate indoor office plants or green spaces into your working environment, with the addition of nature helping to boost productivity, improve workplace happiness and contribute to a refreshing aesthetic.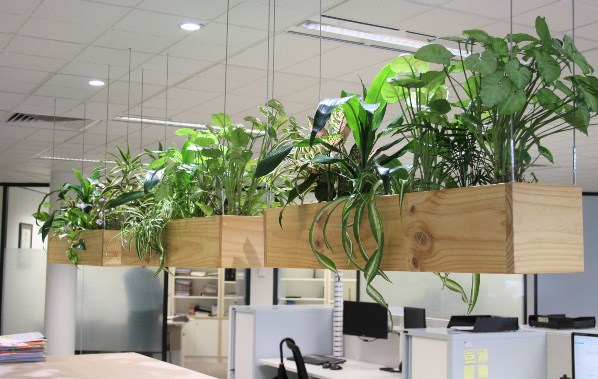 For offices in Melbourne, Sydney and across Australia, vertical gardens and stunning green spaces mean that you don't have to compromise health or creativity for your work. Here's a breakdown of the many other advantages they offer.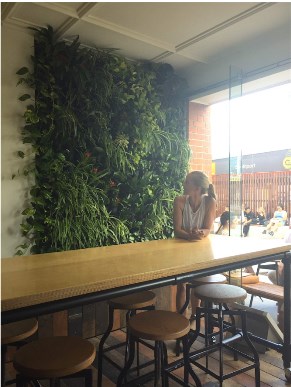 Extensive Health Benefits
It's generally known that nature is good for health and happiness, which is why indoor office plants and vertical gardens can have a positive impact on mental and physical health. Studies have continuously shown that plants can help to detoxify the air and improve indoor bacteria balance. Green spaces are effective because they create new habitats for microorganisms to live and help remove indoor pollutants that would have originally turned into the "bad" kind of bacteria.
Consistent contact with nature can also help people to de-stress and feel more relaxed, so providing your workers with an environment in which they feel comfortable and generally happy can have massive benefits for staff morale and work output. Vertical gardens are an ideal choice for transforming Melbourne and Sydney offices into healthier spaces with better air quality.
Boosted Productivity and Clarity
The reduced stress and improved air quality can have a substantial effect on the way in which people work. Indoor office plants and green spaces provide office environments with refreshing and restorative qualities that can promote better concentration. This is because plants are also known to encourage workers to be more productive, alert and creative as an outcome of general wellbeing and workplace satisfaction. Vertical gardens are therefore ideal for creating environments where workers can thrive.
Placing as little as just a few indoor office plants or opting for more elaborate green spaces in your environment can help employees to be psychologically engaged and feel more motivated to work. Plants can also help to combat fatigue, loss of concentration and even eye irritation. Their extensive health benefits also mean that sickness and absence rates will be decreased.
Attractive Offices are Happy Offices
Building an office space that's attractive and unique is an instrumental part of any successful business. Businesses are no longer just known for their work and clientele, with impressive interiors beginning to become an essential part of corporate, professional and creative culture. Utilising indoor office plants is a great way to establish an environment that's as equally aesthetically pleasing as it is advantageous for work and health.
Working environments that are seen to care about the wellbeing, health and mood of their workers are also generally more attractive to job applicants and clients. As you greet potential employees or guests of any kind, vertical gardens are a sophisticated way to impress them with your space's aesthetic.