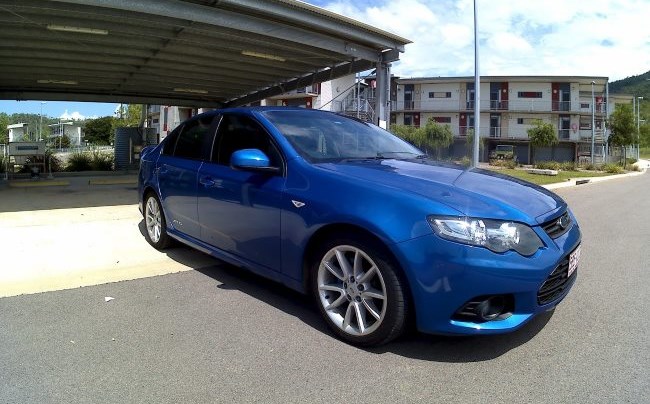 There is a difference between a vehicle health check and a Pink Slip test. The former helps in checking major issues that are on the horizon when the latter checks roadworthiness.

Driving a roadworthy vehicle is very important for the safety of everyone on the road. During this test, they check for small things that you may not think are considered.

It can fail, but it does not mean there is nothing that can be done.

No Pink Slip = No Registration

Your vehicle is not necessarily junk when it fails the Pink Slip test. However it does restrict it from passing registration. This could be due to major faults, but is not always the case.

At times, simple flaws such as little tyre tread or dead lights could fail the registration test. When this happens, it means you cannot drive it.

Unless it has major issues such as parts falling off or not running at all, you can fix these minor issues. If you can, take a quick look around before going for the test. Check what is damaged or missing.

Rectify what you can and leave the rest to a mechanic. Make sure that the flaws are as minimal as possible before the due date.

Is It Junk When It Fails Pink Slip?

If your once flashy car is emitting harmful gases, it is an environmental hazard. It gets to a point that you will get into trouble for driving it, and sometimes it cannot be driven altogether.

However, even when it has issues and cannot be registered, it still has value. It might not be to you, but cash for cars companies will find its worth.

Based on the condition of your vehicle and the regulations in your area, you can tell whether it is safe to have it on the road. If it has become a safety hazard, why risk your life and that of others?

Why it Failed

A car has numerous parts. Some are major while others are minor, but every component is important, and it matters in the overall health.

During the test many things are checked including whether the sidelights, hazard, headlights, indicators, brake, and rear lights are working.

They check the depth of the tire tread and ensure it is not less than 1.6mm. You can use a coin to do this yourself before attending the test or visit a tire dealer in your area. Also, the tyres should not be damaged at all.

The windscreen should not be damaged, and the wipers should be in shape. Even the slightest tear in the wiper rubber could let you down.

Even the horn that does not seem to be quite an essential part is checked. It should be in proper working condition.

The spacing and the font of the number plate must meet the standards set by the government. Besides, it should be legible, neat, and clean.

On the other hand, one thing you should never take chances with is the fluids. From coolant, brake fluid, transmission, to engine oil, they should all be at the recommended levels. Fuel should also be enough.

In addition, the seatbelts, the driver's, and the front passenger seat should be adjustable. This is something that you can test as it is not rocket science.

When it comes to seat belts for the entire car, they should pull out to their full length. They are flexible and not too tight.

When Should It Be Disposed?

If you have been driving the vehicle for over 15 years, it has fulfilled its purpose. Even if it does not have mechanical issues, it might start sooner than you think.

If the engine is no longer running and it breaks down regularly, it is time for you to consider car removal. Again, if it is not reliable to go for long distances or you are always calling a mechanic, there is no need to be attached to it.

Car wreckers will help you to get it off your property and save you money spent on repairs regularly. Remember a new car will not have as many issues like an old one.
Millions of automobile owners use car removal services every year. They want to make money and see their once flashy vehicles retire in peace.

Before the service provider can offer you cash for your car, they will need to have the title. They want to verify you are the rightful owner, and you can legally sell it.

People can sell stolen vehicles or those that have been used in crime. It is illegal to do so, and the company must ensure that the car is not attached to any of this illegal activity.

They are licensed to buy these types of automobiles, dismantle them, and dispose of hazardous waste.

Once the cash for cars company extracts what is useful and disposes of the fluids, the rest is sold to a scrap metal dealer. This is where metal is separated for recycling, and the rest is disposed of in an environmentally friendly manner.

Conclusion

From time to time, a vehicle that is still running should be taken for a test. It can either be a vehicle health check to inspect if there are major issues on the horizon or a pink slip test to make sure it is safe to register.

To avoid failing the test which can be frustrating, you need to check its fitness prior. Inspect all the lights, brakes, windscreen, wipers, number plates, side mirrors, and tires.

The small things matter, thus, you should make sure they are in good condition. It would be frustrating to fail the test just because the number plate was not legible and the font or spacing did not meet the standards.

If it fails registration and has expensive mechanical issues, it is most likely time to talk to a car removal company.

You will be happy to put some money in your pocket rather than spending money on a vehicle that is past its used by date.